The way we view our entertainment today is vastly different from how we did it five years ago. The popular rise of mobile devices, accelerated broadband speeds, increased media content and rising support infrastructure has led to our consumption of television, movies and other entertainment having massively changed.
This is something AT&T is counting on, announcing it would acquire Time Warner Inc. for about $85 billion ($107.50 per share). After spending $67 billion to take over satellite television provider DirecTV last year, AT&T is gaining a tremendous library of content and the ability to create new content worldwide.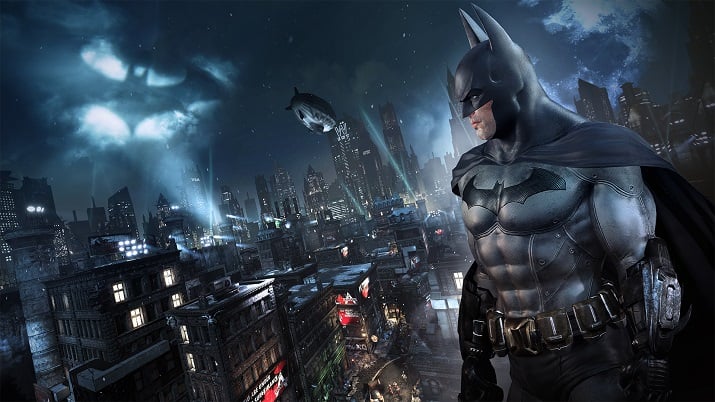 "Batman: Return to Arkham" is one property AT&T will gain from the Time Warner acquisition that includes all of Warner Brothers content such as video games. Source: Warner Brothers In the deal, AT&T would gain control over HBO, CNN, Cartoon Network and TBS as well as other television channels; Warner Brothers Entertainment, which produces television, movies, video games, home video and distribution; the rights to sports broadcasting, including the NBA, March Madness and Major League Baseball; and access to over-the-top (OTT) and other digital media properties such as Hulu, Bleacher Report and Fandango.
In a statement on the acquisition, AT&T chairman and CEO, Randall Stephenson, says the combination of companies will provide a new way for customers, content creators, distributors and advertisers to interact in the media and communications industry. Stephenson says premium content "always wins," and the new company will be able to bring this content to all screens including mobile.
"With great content, you can build truly differentiated video services, whether it's traditional TV, OTT or mobile," Stephenson says. "It's an integrated approach and we believe it's the model that wins over time."
And indeed it seems this acquisition is all about acquiring more premium content in order to enhance the telecommunications provider's battle with cable TV companies. This will happen in part by giving its customers access to this premium content on all devices, new choices on mobile platforms and more streaming video services. The new combined company will strive to become the first U.S. mobile provider to compete nationwide with cable companies in bundled mobile broadband and video, AT&T says. This new form of original content for mobile and social platforms will build on Time Warner's HBO Now and the launch of AT&T's own OTT offering DirecTV Now.
Market research firm IHS Markit believes content is a key tool for operators looking to differentiate themselves from their competitors. It is also seen as a way to grow revenues in light of a declining subscriber base due to many consumers cutting the cord.
AT&T has not been immune to the cord-cutting that has eaten away at traditional media companies, losing about 132,000 subscribers across its DirecTV and U-verse platforms in the last 12 months. The need to increase online subscription TV offerings is becoming a chief concern among providers as future subscriber growth is likely to be saturated by many companies offering subscription services like Netflix, Hulu, YouTube and many more, IHS Markit says.
IHS also says the acquisition will give AT&T access to must-have premium content, such as "Game of Thrones" from HBO, which is seen as a similar area to major sports broadcasting—something that will also be gained via the Time Warner deal. With DirecTV already having a long-term agreement with NFL Football and now Time Warner's deal with MLB and NBA, it is unlikely the operator will be able to hold these properties on an exclusive basis, IHS says.