Power
How to Create an Effective and Safe Compliant Electrical Maintenance Program
15 November 2017
Sponsored content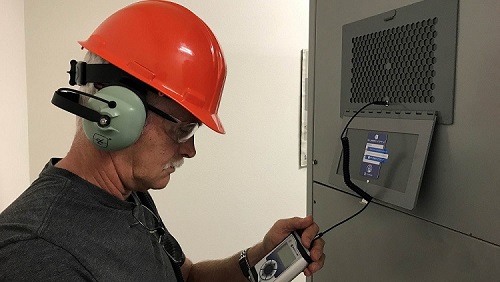 An electrical maintenance program is a schedule of planned maintenance testing and corrective actions with the intent of preventing failures of critical assets. An effective electrical maintenance program will find faulty components before they can actually fail, as well as assess the useful life of existing assets. It ensures optimal working conditions and extends the life span of the equipment.
The failure modes and effective analysis (FMEA) method is a well-documented evaluation process that leads to calculating the risk priority numbers (RPNs) of critical assets, followed by taking preventive steps to mitigate risk on the highest priorities and then recalculating the RPN. One effective method of mitigating risk is through critical asset surveillance technologies (CAST). Condition-based monitoring through CAST allows for safe, efficient and cost-effective inspection of electrical distribution assets.
In this white paper, we will cover:
- What is FMEA?
- Implementing CAST and RCM
- Benefits of Electrical Maintenance Programs
Effectively inspecting critical electrical assets through CAST in conjunction with EMSDs provides cost savings, reduced downtime and increased safety. Identifying critical failure modes and understanding their failure patterns so as to implement a process that identifies potential problems early, and then quickly implementing a solution, increases the life of equipment and improves the experience of those who depend upon the electrical assets. Calculating RPNs for those critical failure modes, both before and after CAST have been implemented, help quantify the reduction in risk and make the business case for EMSDs. EMSDs improve reputation and safety while lowering costs of repairs and downtime of critical electrical assets.
For more information, or to discover more ways IRISS meets commercial, industrial, marine, power generation, and government maintenance needs, visit IRISS's website.
Download the white paper now.

Find Free Electronics Datasheets