Sponsored content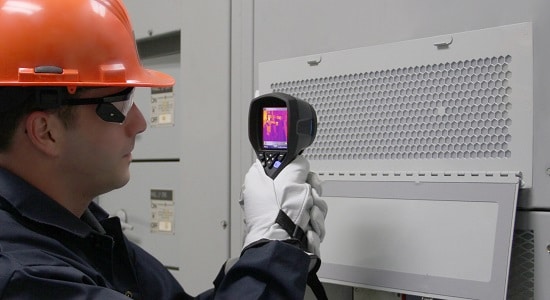 Electrical equipment requires periodic maintenance to continue to operate as designed, and it is well understood that this maintenance saves money in the long run. Unfortunately, the implementation of effective maintenance schedules can be costly and lead to wasteful downtime. Companies often stretch or push out maintenance schedules, put off equipment inspection or conduct less thorough inspections. These cost-cutting measures can have serious implications for the effectiveness of the maintenance. There is an inverse correlation between failures and inspection/maintenance frequency, with fewer inspections/maintenance leading to more unexpected electrical equipment failures. Furthermore, rushing the disassembly of equipment for inspection and maintenance in order to minimize downtime leads to increased risk and incidences of injuries and fatalities as well as maintenance induced failures.
This is not to say that companies should not try to minimize maintenance costs. It makes sense that any effective business would continuously reevaluate processes and implement solutions to reduce cost and increase productivity. But by stretching a maintenance schedule, the business effectively trades short-term gains for long-term losses through equipment failure while simultaneously increasing the health risks of their maintenance personnel. Businesses sticking to a regular maintenance schedule still lose valuable uptime as the maintenance crew dresses in Personal Protective Equipment (PPE) and disassembles the electrical equipment panels, doors and safety barriers for better inspection access. A better approach to improving the efficiency of the maintenance process is the use of electrical maintenance safety devices (EMSD).
Read more in IRISS's Engineering Brief: Electrical Maintenance Safety Devices: Streamlined Maintenance and Reduced Downtime (.pdf).