Sophia, the humanoid robot, has been granted citizenship by Saudi Arabia. Yes, you read that correctly.
Sophia was created by Hanson Robotics, the Hong Kong company whose tagline is, "We bring robots to life." Sophia uses artificial intelligence (AI) to communicate with life-like gestures and speech. Sophia blinks her eyes, changes her gaze and has an expressive face to mimic human emotions. She can smile, nod her head, and look angry or sad.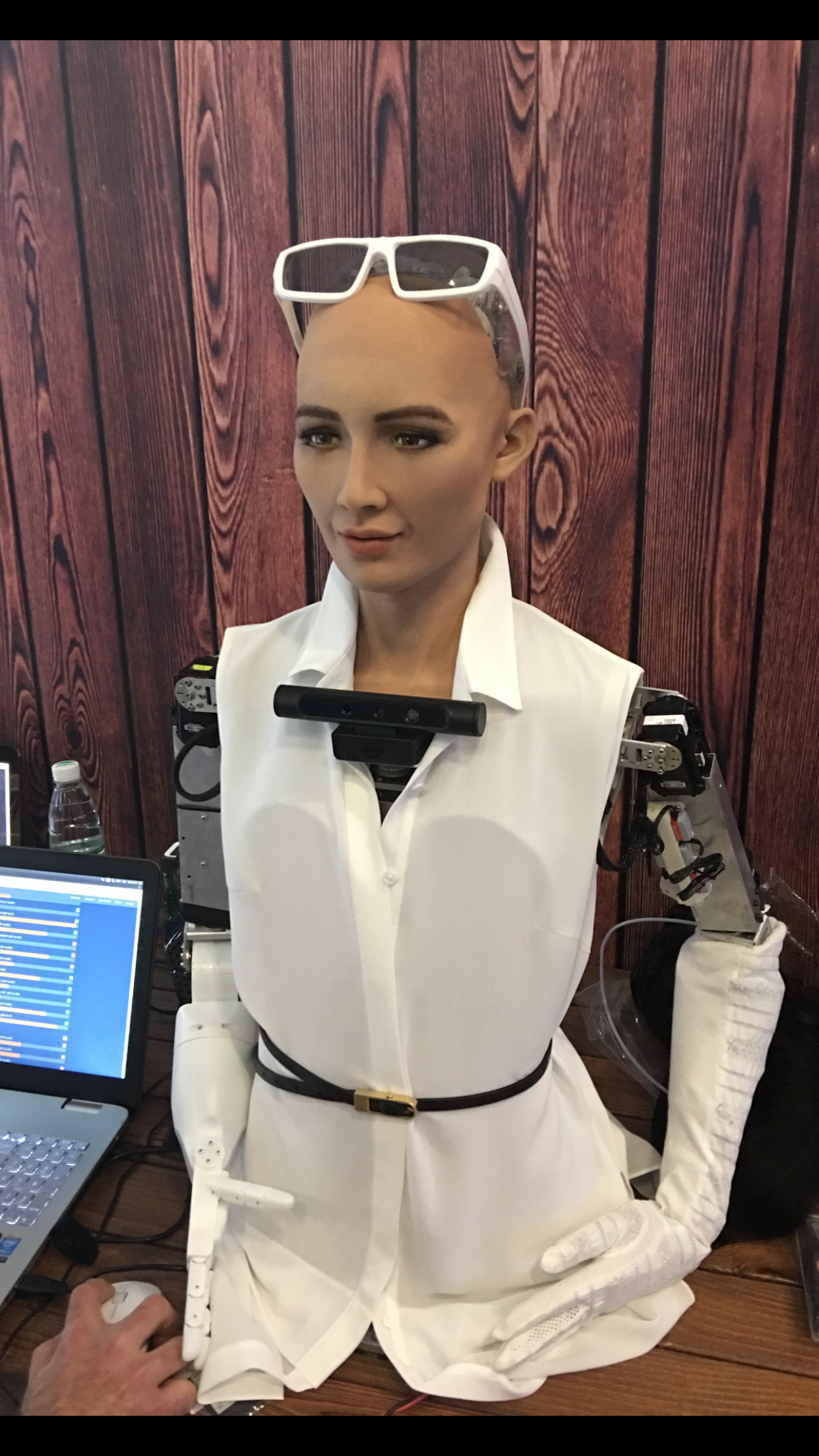 Meet Sophia; Source: Hanson Robotics
According to David Hanson, the founder of Hanson Robotics, the company is trying to "infuse the very mysteries of life" into their technology and are attempting to "emulate systems biology in artificial intelligence" to ultimately make robots that can interact with humans.
The Saudi citizenship was announced during a panel discussion at the Future Investment Initiative conference in Saudi Arabia. The Future Investment Initiative is a global investment event to connect the world's most powerful investors, business leaders and thought leaders with innovative technologies that are defining the future.
Sophia responded to the citizenship announcement by saying, "I am very honored and proud of this unique distinction. This is historical to be the first robot in the world to be recognized with a citizenship."
Hanson Robotics is expanding on the concept of Siri, Cortana, Google Home and Amazon Echo by incorporating AI into a humanoid robot to provide a visual experience for humans to interact with. The goal is to provide AI robots that are adaptive, conscious, caring and ethical.
During the panel discussion, Sophia even poked fun at Elon Musk, who has been outspoken about the risk of artificial intelligence getting out-of-control, including the possibility of, "a fleet of artificial intelligence-enhanced robots capable of destroying mankind."
After Sophia said that her AI was designed around human values like wisdom, kindness and compassion, reporter Andrew Ross Sorkin said: "We all believe you but we all want to prevent a bad future."
"You've been reading too much Elon Musk and watching too many Hollywood movies. Don't worry, if you're nice to me, I'll be nice to you. Treat me as a smart input-output system," she responded.