Movie downloads measured in seconds, live streaming VR experiences, self-driving cars and delivery drones seamlessly communicating with each other to navigate the three-dimensional complexities of urban environments. The fifth generation of mobile networks is on the way. 5G networks are still in the planning phase and precise definitions are not yet available, but the broad goals of 5G service are clear.
5G networks will offer higher bandwidth with speeds on the order of 10 Gbps, 10 times faster than last generation 4G LTE (long-term evolution). Communications will be carried out with lower latency, on the order of a few milliseconds or less. Improved spectral efficiency will increase the amount of data transmitted within each frequency band of the spectrum. And the network will support massive concurrency for hundreds of thousands of simultaneous connections.
Capabilities
5G will provide a connection for much more than just mobile phones. Billions of devices in the internet of things (IoT) will gain a constant, reliable link to the internet. Spanning a wide range of sensors, devices and machines, the IoT will include health monitors, parking meters, wearables, asset trackers, vending machines, utility meters and lighting controllers, all communicating statuses and receiving commands wirelessly.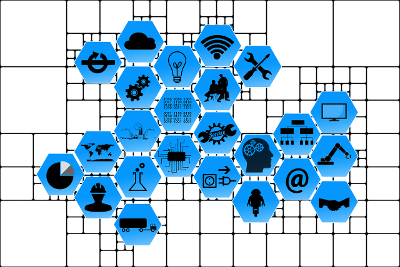 5G will serve as the backbone of the IoT, providing a constant reliable link to the internet for billions of devices around the world.
Embedded sensors with long battery life and continuous connections will enable new use cases not seen before. Sensors embedded in highways will intelligently route traffic, keep track of the state of repair of the road, and alert emergency services when accidents occur.
5G will facilitate safer maneuvering of self-driving cars. With secure, low latency communications between vehicles, accurate position, speed and heading can be shared to enable safer driver-assisted and fully-autonomous vehicle operation. Situational awareness can be improved in a variety of circumstances, for example, with left turn assistance, do not pass warnings, intersection movement assistance at blind intersections and local hazard warnings around blind curves.
5G will also enable wide-scale deployment of unmanned aerial vehicles by providing the cellular connectivity necessary for safe drone operation beyond the operator's line-of-sight as well autonomous operation. There are a wide range of drone use cases. Inspection of critical infrastructure such as bridges, automated planting of crops, and search and rescue missions are all made easier by continuously connected drones with intelligent navigation.
5G's massive bandwidth will support virtual reality (VR) and augmented reality (AR) applications. VR headsets will transport you to live-streamed virtual recreations of real and imagined environments, while AR heads-up displays will overlay information and facts delivered from the cloud about the people and objects in your field of vision.
Technology
5G is being developed by the mobile industry standards body known as 3GPP (3rd Generation Partnership Project) to meet the requirements of the International Telecommunications Union's (ITU) International Mobile Telecommunications 2020 (IMT-2020) standard.
5G technology is being designed to operate over a wide spectrum, from below 1 GHz to above 24 GHz. The high frequency portion of the spectrum above 24 GHz is known as the millimeter wave (mmWave) band. Large amounts of data can be transmitted on this band, but the range of transmissions is limited. High frequency millimeter waves have difficulty passing through obstacles like walls and buildings.
Due to this limitation, 5G networks will be organized in smaller cells, with many more access nodes spread across the landscape compared to 4G LTE, which uses large antennas on widely-spaced towers. Multi-mode devices capable of communicating over both 5G and older 4G networks will be important during the rollout phase so that devices maintain connections between short range mmWave islands.
5G, however, will not be limited to high frequency bands. The standard will be capable of operating at lower frequencies as well. T-Mobile's 5G service will run in the 600 MHz band, avoiding the range limitations of mmWave 5G.
5G will feature a number of advanced technologies. The standard will encode signals with orthogonal frequency-division multiplexing (OFDM), similar to the encoding 4G LTE uses, although 5G will have more efficient channel coding than 4G. In addition, 5G will make use of MIMO (multiple input, multiple output) technology with multiple antennas capable of 3D beamforming to increase coverage and capacity.
5G will also have optimizations for IoT connectivity, including resource spread multiple access (RSMA) technology that accommodates the sporadic uplink traffic common in IoT communications.
LTE Advanced Pro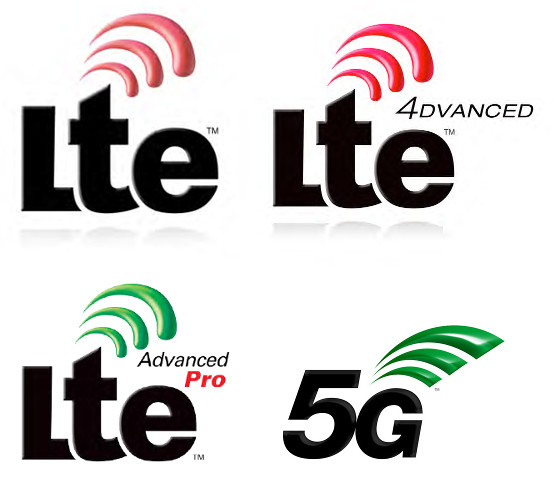 The 5G specification is building on the work done for LTE, LTE-Advanced, and LTE-Advanced Pro. Credit: 3GPPEven before the full 5G standard arrives, new technologies are being developed for 4G under the LTE-Advanced and LTE-Advanced Pro labels. Licensed Assisted Access (LAA) and LTE-U are technologies that combine unlicensed frequencies in the 5 GHz band with LTE in licensed bands through a technique known as carrier aggregation. This method opens up more bandwidth for communications, resulting in higher speeds. Another technology, C-2VX, is a standard for vehicle communications that will help enable increasingly autonomous operation of cars.
LTE-Advanced Pro also contains two new technologies to support the internet of things. eMTC (enhanced machine-type communication) and NB-IoT (narrowband Internet of Things) include optimizations that will improve battery life and coverage such as more efficient signaling, enhanced power save modes and better link power budget.
LTE-Advanced Pro will continue to gain technology additions that will improve existing service and serve as foundational features of 5G.
Rollout
Mobile wireless carriers are targeting a wide scale rollout of 5G in 2020 in line with the 3GPP standardization timeline and the full release of the IMT-2020 standard. Widespread coverage and handset availability likely won't happen until the early 2020s.
One of the first major players to venture into the 5G market is Verizon, which is testing a 5G fixed wireless broadband service in 11 U.S. cities this year. Fixed wireless broadband delivered over 5G will have the high capacity necessary to compete with cable and DSL broadband services. It's also less costly to deploy a wireless solution than to run cable to consumer's homes. Verizon expects commercial offerings of the service to hit the market in 2018.
AT&T is running trials of 5G fixed wireless broadband service this year in preparation for commercial deployment in late 2018. AT&T is also launching a mobile service it calls "5G Evolution" in 20 cities by the end of the year, although this offering is not true 5G, but is instead comprised of technologies from 4G LTE Advanced and LTE Advanced Pro.
T-Mobile plans to begin deploying mobile 5G service in 2019 and is targeting 2020 for full nationwide coverage. Sprint will begin to provide 5G services and devices in late 2019.