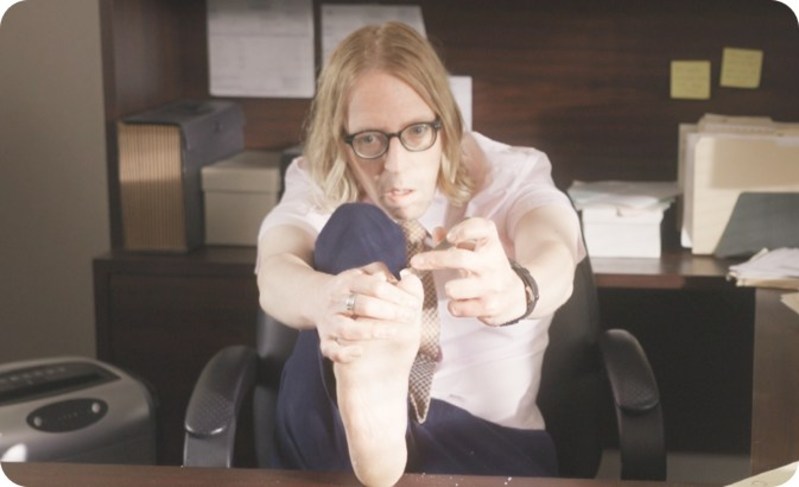 Yadle's File Intelligence lets you find, access and share files stored anywhere. So you never have to talk to Carl again. Source: Yadle
Yadle has launched File Intelligence, which uses AI and other intelligent technologies to improve how we work. Yadle is launching a series of short videos in order to promote the service.
In today's collaborative and mobile environment, we create more file stores in more places—devices, Cloud, apps and more. Everyone—both companies and people—face various file challenges, including wasting time looking for files, not finding files, re-creating files that already exist, using the wrong version, not knowing where your files are or what's changing, moving files around to share them and managing duplicates.
Yadle aims to improve how we work and simplify all of these actions with File Intelligence. With Yadle, it doesn't matter how many files there are or where they are stored. Yadle makes it faster and easier to know what a user has, find, access and share these stored files.
Yadle has many features, including the ability to tag files based on artificial intelligence (AI) for image recognition. Yadle can do things like look at the content of your images and automatically add tags based on image recognition.
Yadle is introducing File Channels. File Channels give users the ability to create, invite people and follow File Channels of interest. File Channels are like a virtual folder. They are a collection of files stored in one or many places. With File Channels, it is easy to access and share files no matter where they are stored.
With Yadle, users can search everywhere, including various devices and servers. Yadle is offered as a desktop app and a web app. Yadle's Search is integrated into all Adobe programs, Foundry Nuke and Shotgun. Users can search for and load files directly within the application being used. Users can preview files stored anywhere with a larger thumbnail. When they find the files, they can open them, get remote files or send files from anywhere, to anywhere.
For larger organizations that have sensitive data, a self-hosted version where all data resides locally is available. Yadle doesn't require users to change where the files are stored or having to move files around. Install the Yadle App and it indexes files wherever they are without modifying your files.