If we want to save our planet it is important that we develop devices that can generate their own power, if possible from solar energy, or from any other renewable system. We do have many solar panels installed in roofs, directly converting solar energy into usable electrical energy, but in the future you may be wearing solar cells that will be integrated with your blouse or jacket to ensure that your laptop or smart phone can be charged as you walk.
This day may not be too far away, as a team of researchers at the Delft University of Technology (TU Delft) in the Netherlands are developing new wearable, flexible solar cells. It will be possible to use them almost everywhere, including in clothes or construction materials; it is imperative to have solar cells as integral parts of any material or daily object in order to maximize the use of renewable energy.

"It's the next step forward: solar cells are not only being installed onto materials, but are also becoming part of materials. For example, by weaving them into fabrics or using them as the façade of a building. The construction material then not only ensures a robust structure, but also supplies energy," said assistant professor Olindo Isabella from the Photovoltaic Materials and Devices group at TU Delft.
Isabella believes this opens up many more opportunities. "In the future, you'll have an energy mix in which tidal energy, combined heat and power pumps and wind and solar energy play a major role. As a result of the research into flexible, affordable but efficient solar cells, solar energy will begin to dominate, I expect. It will be possible to use the highly-efficient solar cells of the future almost anywhere," he adds.
The researchers at TU Delft are studying several types of materials that can compete in efficiency with polysilicon or gallium arsenide, materials that have an efficiency of up to 27 percent but are not bendable and can't be used as wearables.
"We are now looking into variants that are reliable and fitted onto flexible substrates. The aim is for them to be bendable without breaking, while also generating sufficient electricity," Isabella added.

For this, they are studying a new material called barium disilicide. It shows real promise, because it absorbs more sunlight than the much more expensive gallium arsenide.
"We expect to be able to achieve efficiency as high as 20 percent. What's more, it is relatively cheap to make," said Isabella. "Take crystalline silicon: although it has a higher efficiency (potentially, more than 27 percent), it's not so flexible as a clothing material. There are also thin-film variants. But they are either very expensive, or not stable or have low efficiency."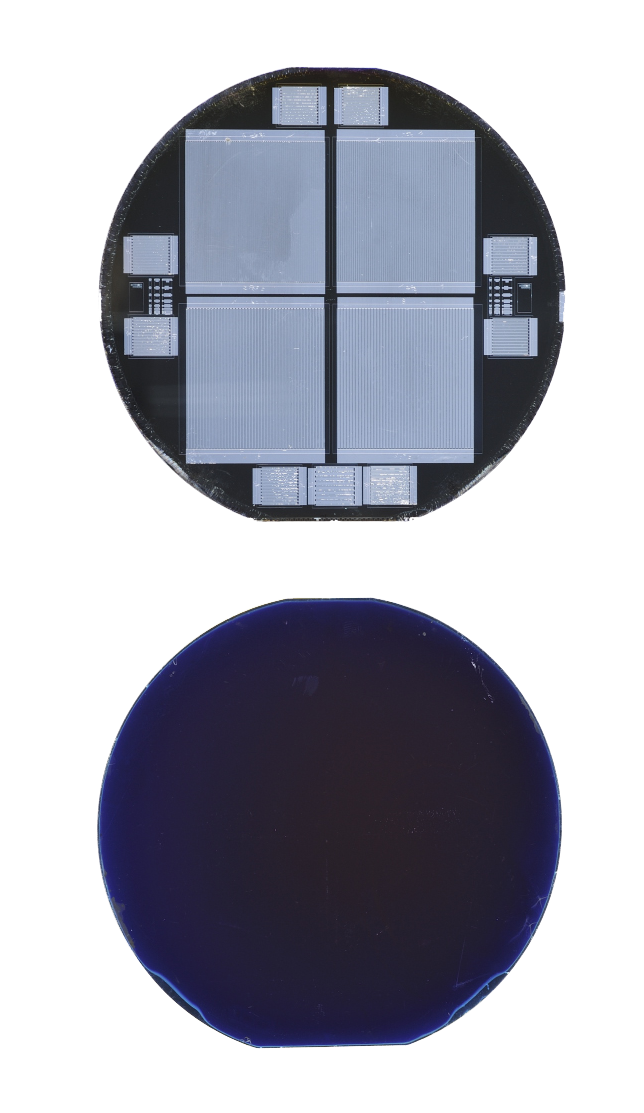 A Wafer Solar Cell. Source: TU Delft
Finally, Isabella noted that this new material is very easy to manufacture at a very low cost.
"We use a well-established technique that has also been applied to make flat panel displays. This technology works well and can be used on a large scale. I find this particularly valuable, as we are making smart use of existing knowledge in manufacturing. We are developing it further. It's also necessary, because if you want to enter the current solar cell market, you need to offer an attractive price and manufacture on a large scale."