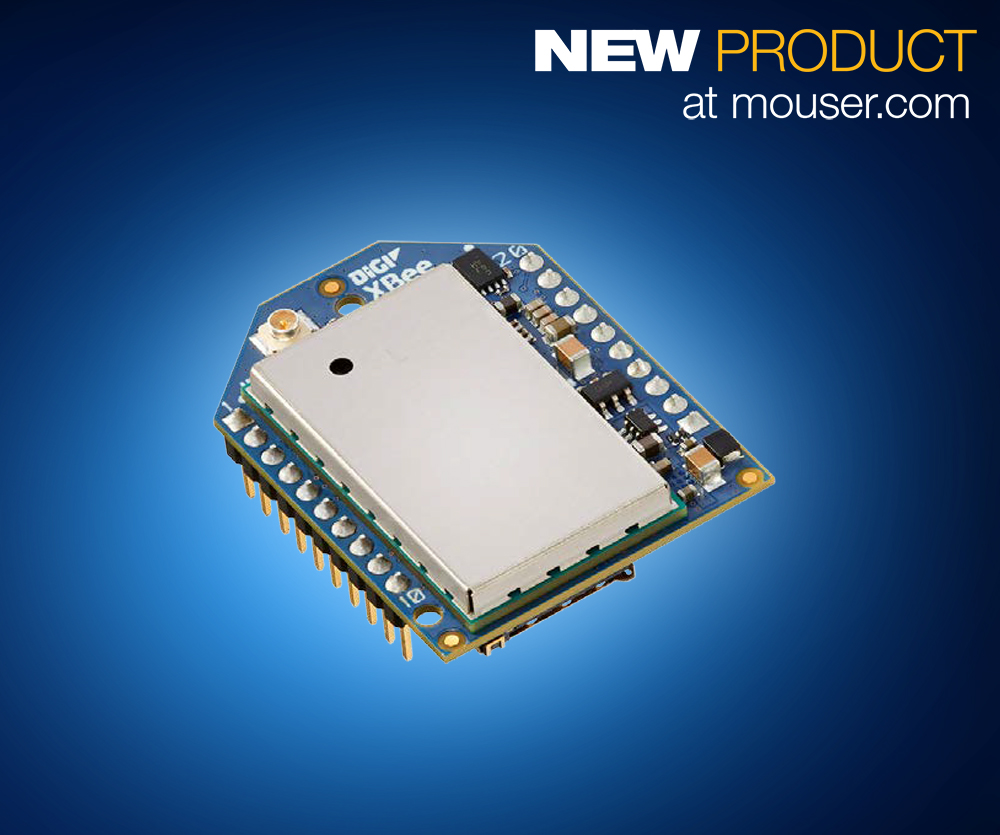 Digi XBee Cellular 3G global embedded modem. Source: Mouser
Mouser Electronics, Inc., is now stocking the Digi® XBee® Cellular 3G global embedded modem. Designed to help original equipment manufacturers (OEMs) avoid expensive and time-consuming FCC and PTCRB end-device certifications, the modem enables engineers to quickly and easily integrate 3G (HSPA/GSM) with 2G fallback connectivity into their machine-to-machine (M2M) and internet of things (IoT) designs.
The Digi XBee Cellular 3G global embedded modem operates at 2.7 to 5.5 V supply voltage and offers low-power listening and deep-sleep modes optimized for battery-powered applications. The modem utilizes Digi's TrustFence™ security framework, including Secure Boot, encrypted security keys, secure JTAG and SSL/TLS 1.2 cryptographic protocols. All security and feature updates are performed using over-the-air (OTA) firmware for added manageability.
The modem supports custom MicroPython applications running directly onboard. This allows users to efficiently manage their devices and eliminates the need for an external microcontroller. The device includes the full suite of standard Digi XBee API frames and AT commands. Existing customers can simply drop the modem into their existing designs to achieve 3G cellular integration without a complete redesign.
All Digi XBee products share the same footprint and software interface, The Digi XBee Cellular modems offer a cost-effective, longer-range solution with a standardized footprint that allows designers to upgrade to new technology easily. Customers can transition from existing Digi XBee modems to the new modem with only minor software adjustments, configuring editing data either locally through Digi's XCTU software or remotely with the Digi Remote Manager interface.
Along with the Digi XBee global embedded modem, Mouser is offering the Digi XBee Cellular 3G global development kit. The kit includes the embedded modem, development board, activated SIM card and six months of free cellular data service for immediate development. The Digi XBee Cellular embedded modems are ideal for remote equipment control, environmental monitoring, intelligent lighting systems, digital signage and oil and gas sensors.