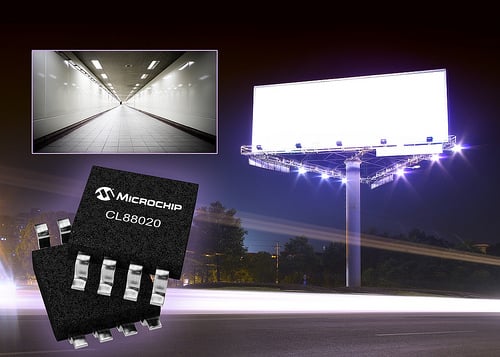 An extension of the popular CL88XX family of sequential LED drivers was announced by Microchip Technology Inc. The CL88020 chip is designed to drive a long string of LEDs directly from the grid line of 120 V AC; it has high power factor without the need for the conversion using switches, a typical requirement for LED lighting design.
"The transition from traditional lighting to LED is here and moving at a fast pace," said Keith Pazul, director of marketing for Microchip's analog, power and interface division. "Microchip has a rich and diverse LED lighting portfolio, and customers are continually seeking better electronic solutions such as those found in this new device."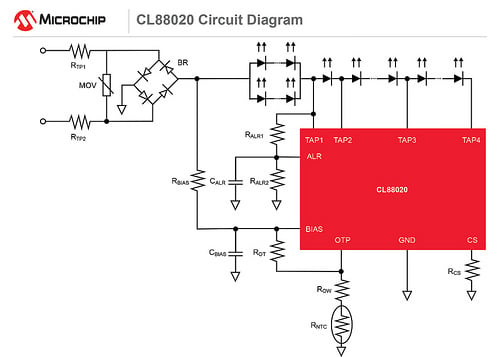 The CL88020 CircuitryThe CL88020 was designed to minimize cost by reducing the need for system components. High-voltage capacitors, transformer or inductors, electromagnetic interference (EMI) filters or power factor correction (PFC) circuitry are not required. This allows for a smaller solution size and a lower overall bill of material (BOM) cost as compared to traditional LED solutions.
"The approach of AC to direct drive helps our customers address many concerns related to their designs," continued Pazul. "This latest LED driver enables customers to design simpler, smaller and more robust high-performance LED lighting systems than previously possible."
For more information about CL88020 visit: http://www.microchip.com/CL88020_Main7166