Plant care is hard, and not everyone was born with a green thumb.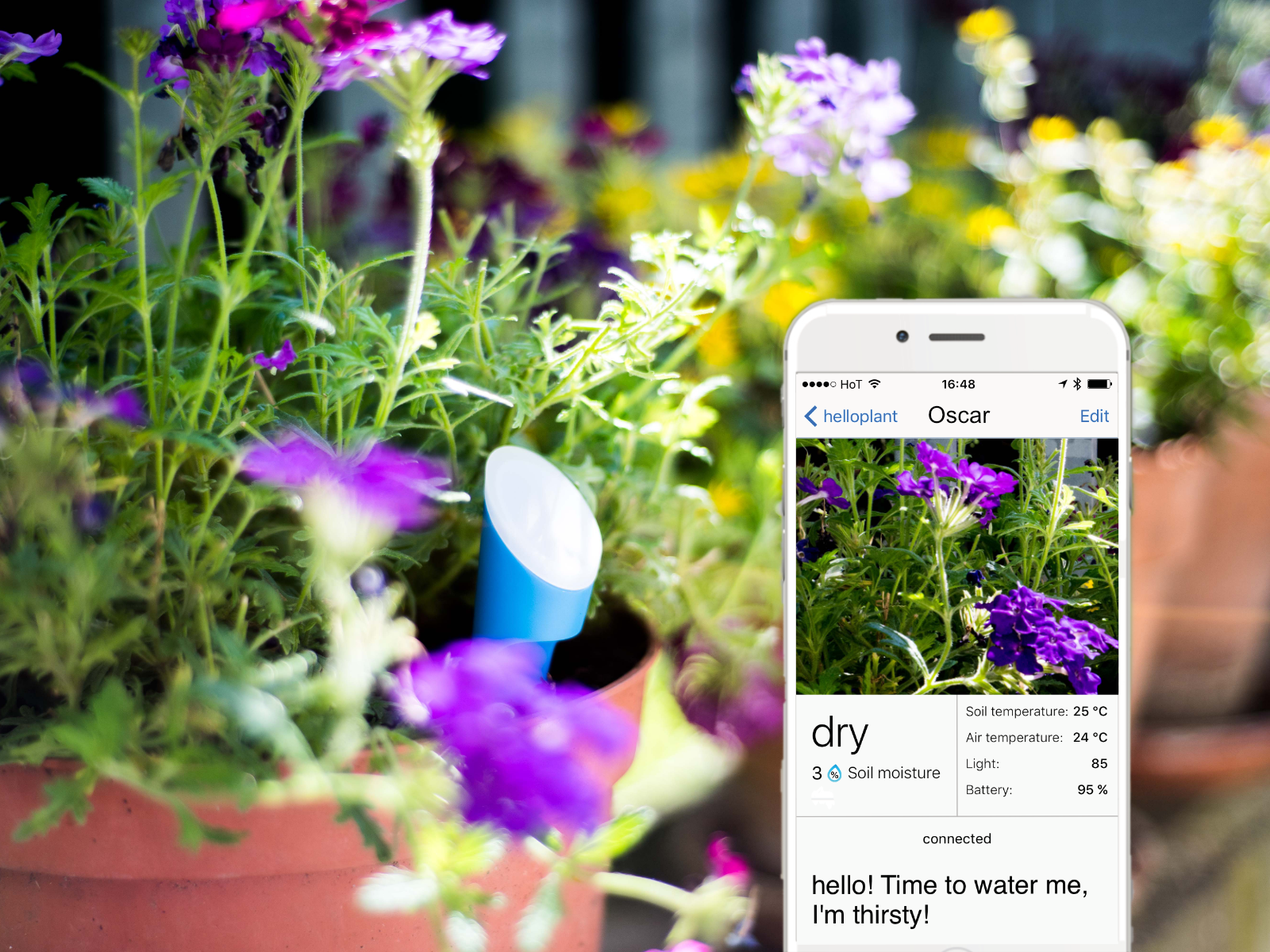 helloplant sensor keeps you updated on your plant's life (helloplant)
Helloplant just might save amateur gardeners from killing their next plants. Helloplant is a smart plant sensor that recently launched on Kickstarter. The sensor detects when plants need water, more or less sun and fertilizer. There is a companion app, but you don't need to even open it to see your plant's needs. The sensor measures ambient and soil temperature and sends notifications when the plant is in need. The app stores plant data for several years so you can look back on your plant's growth.
Helloplant is waterproof and can be used indoors or outdoors. Users place the Helloplant sensor into the planter, open the app, take a photo of the plant, add some basic information on the plant, name it and Helloplant is ready to go. The battery lasts for at least one year and is easily replaced.
Helloplant uses Bluetooth low-energy and doesn't require a Wi-Fi connection. There is a Wi-Fi hub available for purchase if you want to check your plant's condition while you're away from your home, or to integrate Helloplant into your smart home. Helloplant measures of 150 mm x 30 mm. There are two temperature sensors at the bottom and the top of the device, as well as a capacitive soil moisture sensor. It also has an ambient light sensor.
Helloplant's Kickstarter currently has $13,096 of its $35,524 pledge goal with 31 days left in the campaign.