Mouser Electronics is now stocking the XLamp® XHP70.2 LEDs from Cree. These LEDs are second generation, extreme high-power and deliver up to 9 percent more lumens and 18 percent higher lumens-per-watt (LPW) than the first-generation XHP70 LEDs.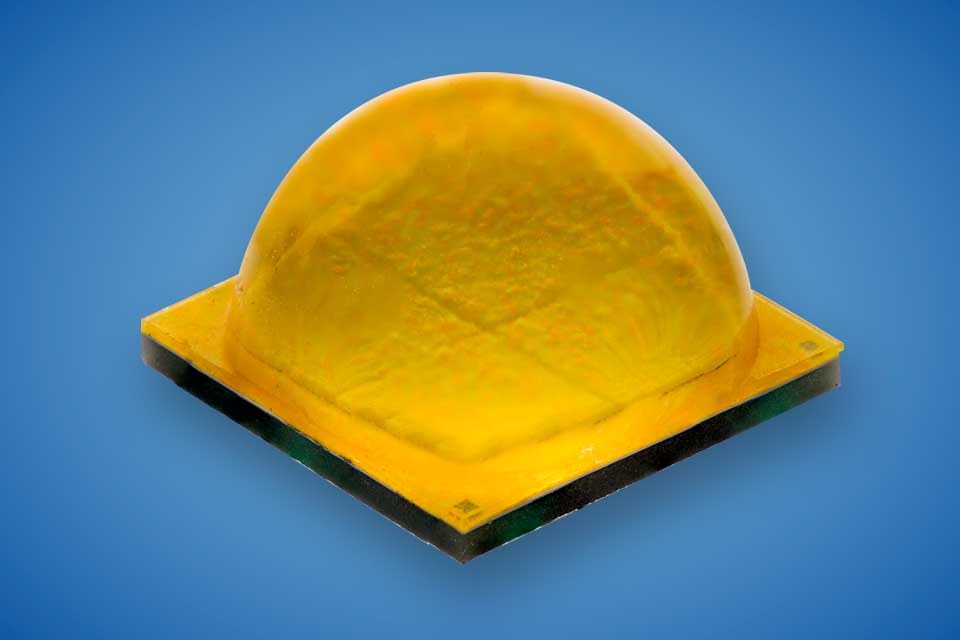 The XLamp XHP70.2 (Mouser)
The Cree XLamp70.2 LEDs have the same 7.0 mm x 7.0 mm foot print as the previous generation of LED and provide and an easy drop-in upgrade for customers who already have the existing XHP70 designs. The LEDs have a wide viewing angle of 125 degrees and up to 58 percent, higher lumen density than the closest LED of the same size. This enables smaller luminaries and better optical control for high-lumen lighting applications.
The XHP70.2 LEDs improve optical uniformity through secondary optics, in addition, to light out put and efficacy enhancements. This enables lighting manufacturers to deliver better lighting performance. LM-80 data for XHP70.2 LEDs is available immediately, which helps reduce the time required to receive ENERGY STAR® and DesignLights Consortium® qualifications.
The XHP70.2 LEDs are available from Mouser Electronics in ANSI White and Cree's 2-step, 3-step and 5-step EasyWhite® correlated color temperatures (CCTs) ranging from 3000K to 5700K with high color rendering index (CRI) rating options. The LEDs are configurable to 6 V/4800 mA or 12 V/2400 mA and are binned at 85 degrees Celsius.
For more information on these new LEDs, visit the Mouser site here.