Summer is a hard time for smartphones. The more time a smartphone spends in the sun, the more likely it is that the phone will have higher battery consumption and become prone to overheating. eXclaim IP, LLC has released the PHOOZY™ Thermal Capsule to address these issues. The Thermal Capsule is the world's first solution that shields smartphones from different challenging environments.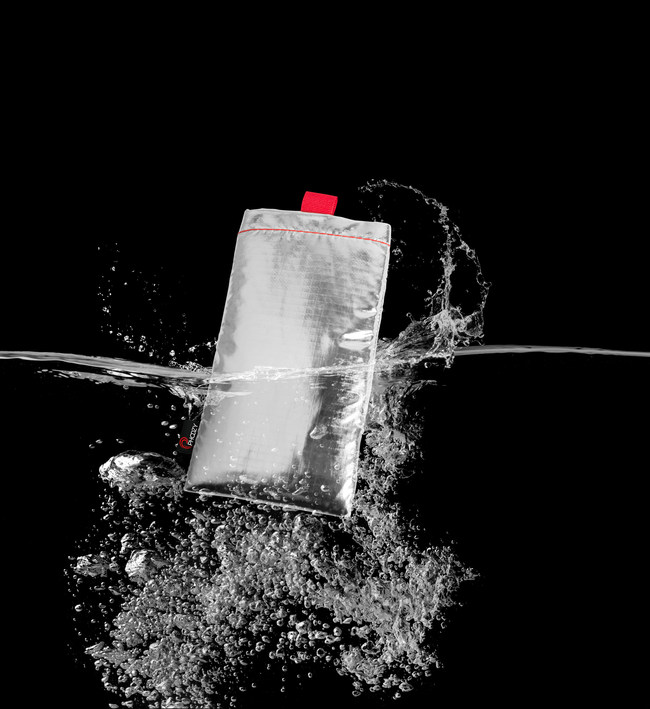 Having your phone overheat and shut down or sink to the bottom of a river is a sure way to ruin a great adventure. Luckily, PHOOZY offers the peace of mind of integrated drop protection and buoyancy.
The thermal capsule is adapted from space suit technology that is designed to protect astronauts from the extreme temperatures in space. The Thermal Capsule is a thin, flat case that keeps iPhone, Galaxy or Pixel devices from getting too hot in the sun, therefore prolonging battery life in extreme heat and cold and allowing phones to operate anywhere from the beach to a mountain top. The case offers added drop protection and buoyancy, meaning the capsule floats and keeps the phone at the surface of the water.
The PHOOZY's slim design allows for it to slide in and out of pockets and purses. It also keeps charging and accessory points accessible. The design has a proprietary Chromium-infused material in its outer shell that reflects 90 percent of the sun's energy. Under the shell, there is a matrix of layered materials that guard devices against liquids, sand and snow. The Impactor Core™ has military-grade (810G 516.6) impact resistance and buoyancy without affecting Bluetooth or cellular signals.
The PHOOZY Thermal Capsule is available for iPhone SE, 6, 7, and Plus; the Google Pixel XL and Samsung Galaxy S8 and S8+ smartphones. To learn more about this new product, visit the PHOOZY site.