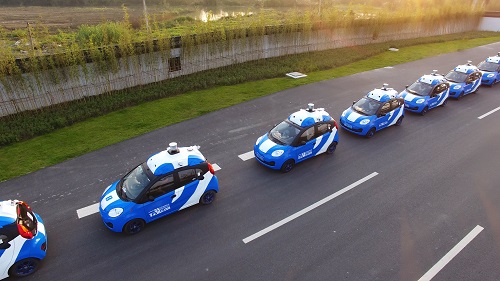 Microsoft's Azure cloud computing platform will be used with Baidu's Apollo program. Image credit: MicrosoftMicrosoft Corp. and China's Baidu Inc. are partnering up to develop autonomous driving capabilities using the Azure cloud.
Microsoft will use its cloud artificial intelligence, machine learning and deep neural network capabilities combined with Baidu's Apollo driverless project. The Apollo alliance currently has more than 50 partners with the intent to develop an open software stack, reference hardware and vehicle platform for next-generation vehicles.
Microsoft has been working with automotive manufacturers to deliver actionable intelligence. So far, BMW, Ford, Renault-Nissan, Toyota and Volvo are all using or have plans to use Microsoft's intelligent cloud technology for driver assist, predictive maintenance and voice-controlled media.
As part of the deal, Baidu and Microsoft plan to explore further opportunities in the realm of autonomous driving.