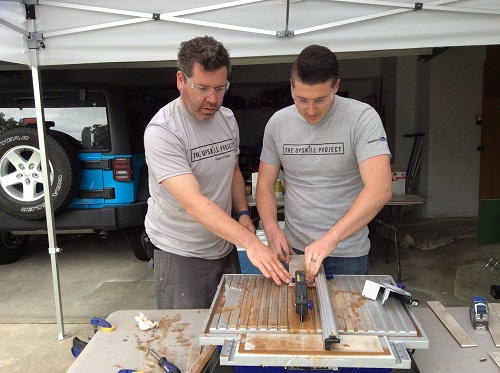 Lowe's UpSkill Project gives homeowners skills to complete their own projects. Image credit: Lowe's
Home improvement company Lowe's has started a new program to teach do-it-yourself (DIY) building skills to homeowners that may lack the knowledge needed to complete or even start projects.
The UpSkill Project will teach 200 homeowners across 40 U.S. cities skills from Lowe's teachers to complete DIY projects by combining hands-on experience with training.
According to Lowe's, while home improvement spending is increasing, so is the desire of homeowners to complete home projects. However, because many lack the necessary skills to complete these projects, Lowe's will work with would-be project-doers to give them the experience needed to complete the task.
Lowe's will work with designers, general contractors, craftsmen and teachers to help provide skills to homeowners to plan, style, purchase materials and tools and master skills. The experts don't do the project for them but help them in overcoming obstacles the homeowners run into along the way. The goal is then to have these homeowners pay-it-forward and teach their friends, neighbors and family members.