Maybe robots really are taking human jobs after all. American home-improvement company Lowe's has
announced
that it will staff a series of stores in the San Francisco Bay area with autonomous retail robots. The bots, called LoweBots, will be introduced this month to assist shoppers with their needs, as well as the other—human—staff.
The company will also take this opportunity to explore how the robots can be further improved for future, widespread use in its stores.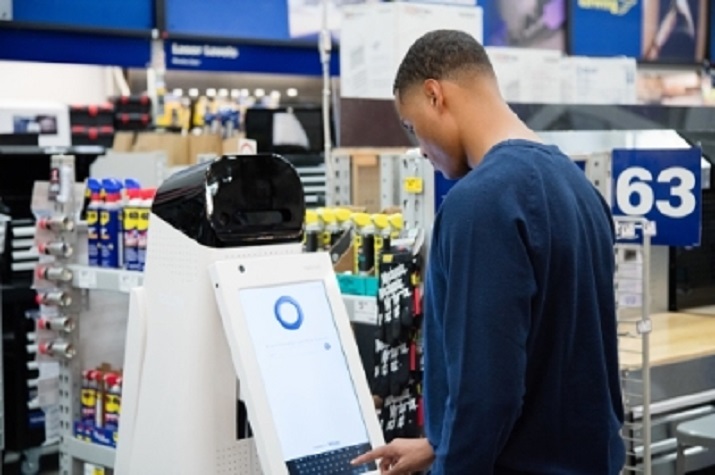 LoweBot interaction. (Image Credit: Lowe's)
"For nearly two years, we've studied how robots in our San Jose Orchard Supply Hardware store can help customers more effectively navigate the store to find products and assist employees with inventory scanning," said Kyle Nel, executive director of Lowe's Innovation Labs, the company's disruptive innovation hub. "Now, we are taking those learnings and applying them to a focused group of Lowe's stores to see how the technology supports a broader customer and employee base."
The LoweBots will be able to field customers' simple questions, while their human counterparts can focus more on delivering project expertise and personalized service. The robots are able to scan inventory and capture real-time data, so they will also help detect patterns or gaps that can influence business decisions.
LoweBot was developed via collaborative effort between Lowe's Innovation Labs and Fellow Robots, a Silicon Valley technology company specializing in the design and development of autonomous service robots. The partnership was initiated through SU Labs, a Singularity University program that connects corporate innovation teams with start-up companies and other organizations to explore exponentially accelerating technologies and create new sustainable business solutions.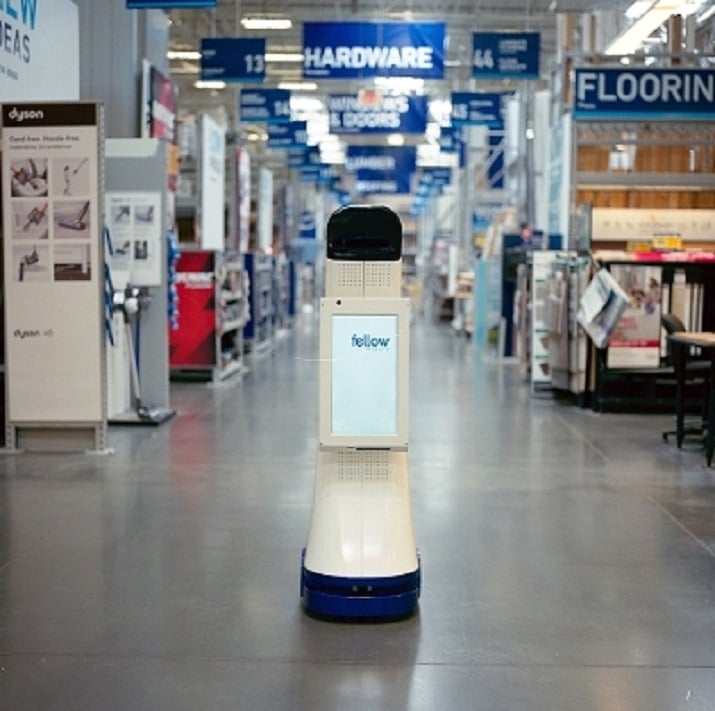 LoweBot (Image Credit: Lowe's)
"We designed the NAVii robot to make the shopping experience easier for consumers—simplifying the process of finding the product you're looking for—while also managing the back-end and keeping shelf inventory up-to-date for the retailer," said Marco Mascorro, chief executive officer of Fellow Robots. "Leaving the data and simple recommendations to NAVii allows Lowe's employees to devote their attention to the Lowe's customer, to provide them with thoughtful advice and personalized service."
Lowe's launched Lowe's Innovation Labs in 2014 to explore ways to meet the changing expectations of the customer today while extending the company's capabilities. This kind of robotic assistance is just one area that the lab is pursuing to see how emerging technology can improve the customer experience and complement employee project expertise.