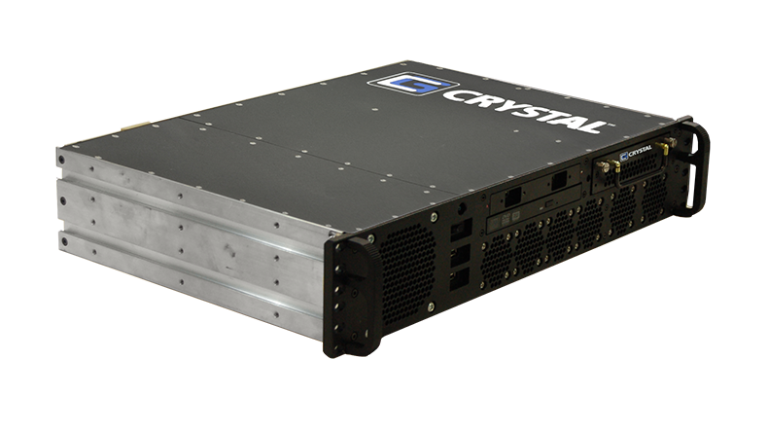 A rugged rack-mounted computer. Image credit: Crystal GroupCrystal Group has announced the redesign and integration of its rugged rack-mounted computer series with the latest members of the Intel® Xeon® Salable Processor family powered by Skylake. The next generation of Crystal Group's rack-mounted products include robust enhancements, including a jump-in compute performance, greater scalability, increased security and more agility to adapt to the ever-changing technologies. The improved capabilities are important to stay up-to-date with today's rapidly changing technologies.
Crystal Group's updated rugged rack-mounted computer product line utilized multiple cores for dramatically enhanced processing capability and greater CPU and GPU performance. This product line also has reduced power consumption and improved power/performance ratio.
The new line of rugged rack-mounted computers is ideal for many applications that require computer capability, reliability and performance in harsh environments. These environments include artificial intelligence (AI), autonomous vehicles, communications, monitoring surveillance, sensor fusion, signal awareness, situation analysis, spectrum analysis and video recording.
The new Xeon class rugged computer will join the sixth and seventh Generation Core i7/i5/i3 equipped RE1218M and RE1312 rugged embedded computer. These computers are available now as Crystal Group's broad range of rugged computer solutions. These products will be available in late 2017.