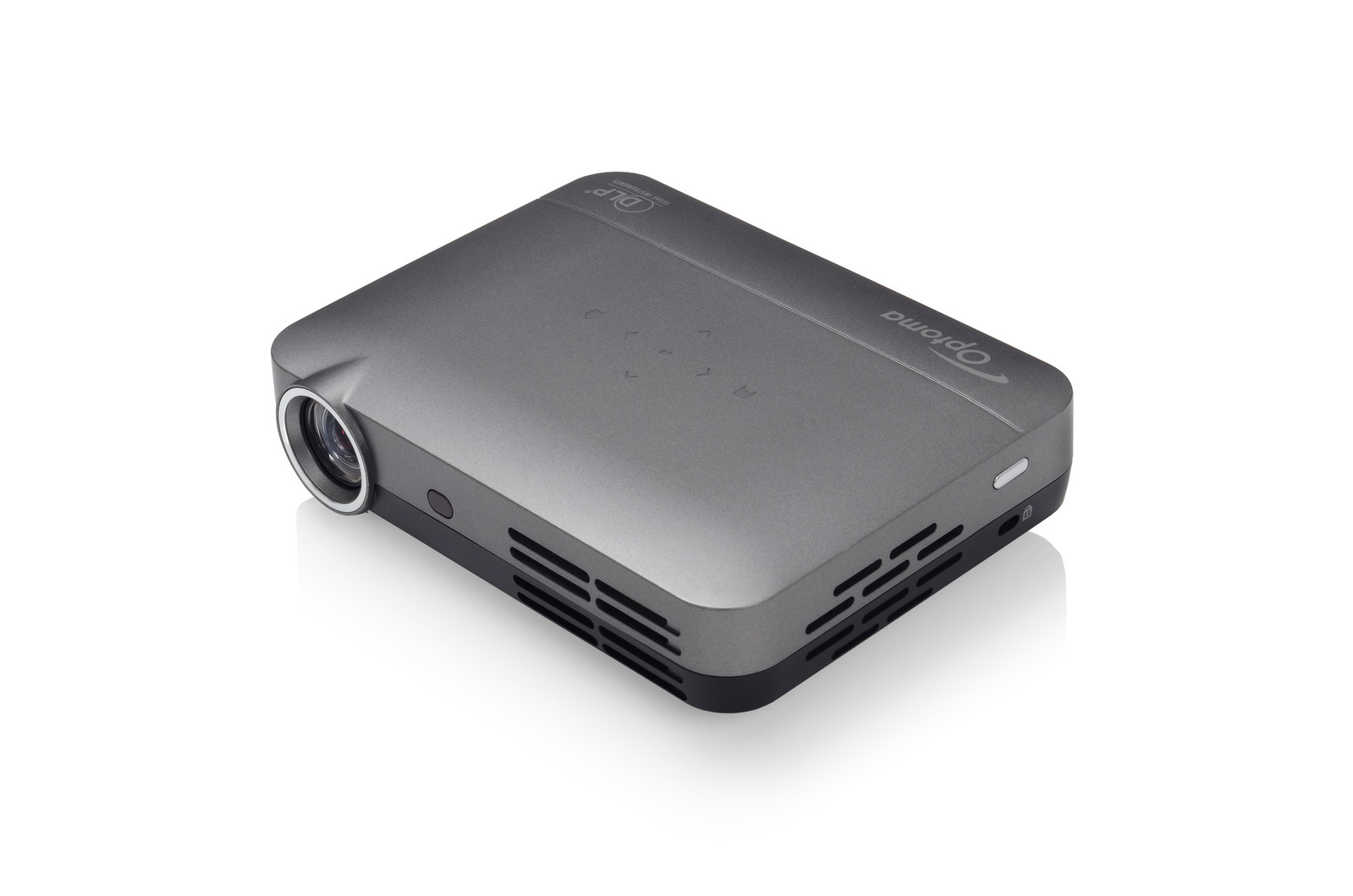 The Optoma ItelliGO-S1 projector. Image credit: OptomaOptoma has launched a powerhouse plug-and-play mobile projector that is designed to play any content anywhere the user is. The Optoma IntelliGO-S is integrated with Android OS, built-in media player and wireless connectivity to ensure playback of any media. The projector is one of the smallest and most affordable projectors on the market.
The Optoma IntelliGO-S1 does not require any additional devices or cords to stream movies, TV shows, games, photos or presentations. The built-in Android OS with Aptoide Open Source App features more than 700,000 apps (Amazon, HBO GO, Hulu, Netflix, Pandora, Spotify and more) that are downloadable to the projector's 8GB memory. The projector has a built-in media player that enables easy playback via USB or Micro SD ports, as well as 2-D to 3-D content conversion. The integrated Wi-Fi enables screen mirroring with Android and iOS devices like tablets and phones. Bluetooth 4.0 allows for seamless connection to speakers, headphones, mouse and keyboards.
The Optoma IntelliGO-S1 only weighs one pound. The projector is compact and delivers a picture at 500 lumens of brightness, 15,000:1 contrast and 16 million displayable colors. The resolution is 1,280 x 720 720p video, 1280 x 800 WXGA computer. The light source and lifetime are RGB LED, 20,000 hours lifetime. It comes with a hard-shell carrying case with a strap for easy transportation.
The projector is currently on the market for $429 and is available at Amazon, B&H Photo, CDW, Connection, Groupon and the Projector Superstore. To learn more about this mobile projector, visit the site here.