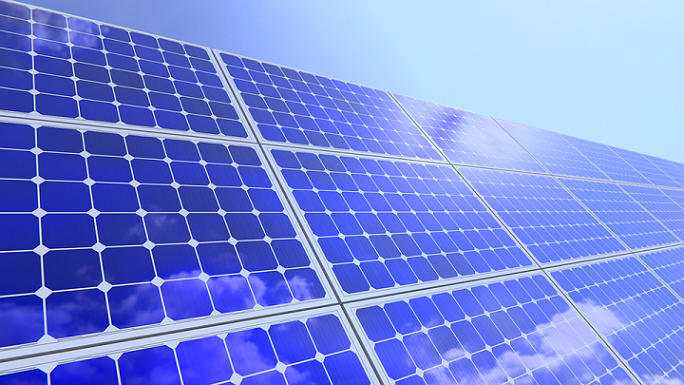 The one-millionth residential solar installation happened in early 2016—some 40 years after the technology became widely available. But many industry experts believe that residential solar will grow rapidly during the next four years, potentially reaching 10 million installations by 2020.
Why such aggressive growth now? Primarily because the technology's pricing is decreasing, making it far more attractive today than at any point in the past 40 years. Advances in manufacturing processes and economies of scale have considerably reduced production costs.
As prices for solar power continue to dip, two-thirds of all countries will reach "grid parity" within a few years, even without subsidies. Grid parity is the point at which an alternative energy source—in this case, solar—can generate power at a levelized cost of electricity (LCOE) that is less than or equal to the price of purchasing power from the electricity grid.
As solar power becomes more efficient and less costly to produce, it will become more popular. The cost to install solar power has dropped by more than 60% during the past 10 years. That has given impetus for the industry to expand into new markets and deploy thousands of systems across the country, according to the Solar Energy Industries Association (SEIA). Solar energy has become a commercially viable option, as well as a compelling investment opportunity.
Automotive
While cars seem to be a rather obvious choice for solar technology—because they are used exclusively outdoors—it has been only recently that the automotive sector has really seen practical application of solar technology. Electric vehicle maker Tesla, in collaboration with Panasonic, is building solar glass-tile car roofs, manufactured by Tesla and using Panasonic's photovoltaic (PV) cells. The cells and PV modules will be built in Buffalo, N.Y., creating roughly 1,400 jobs.
Construction
Solar panels save corporations energy costs and cut back on the amount of pollution businesses generate. The SEIA notes that the amount of solar installed at U.S. businesses offsets 1.1 million metric tons of carbon dioxide emissions each year. Experts predict that panel and equipment prices will continue to decline in 2017. International average sales prices of solar equipment fell approximately 30% this year, and in 2017 they will keep decreasing.
Signage
Another practical, yet often overlooked solar technology application, is road signage. Billboards, real estate, traffic and construction are all viable candidates. Such usage of solar power expands communication—whether to warn motorists of construction or an accident ahead, to broadcast an Amber Alert, or to advertise a product.
Energy Generation
Of course, everyone associates solar panels with renewable energy. We are familiar with their typical bulky look. But French firm Wattway has changed the way those solar panels could be designed and how they might function in the very near future. Wattway has designed rugged panels that can withstand the weight of an 18-wheel tractor-trailer, and has created a photovoltaic road surface. One testing site has 2,800 square meters of solar panels—enough to generate 280 kilowatts of power at peak levels, which could power all the public lighting in a town with a population of 5,000 for a year. 
Although solar energy still represents a very small percentage of world energy—BP estimates it at approximately 1%—its growth potential is enormous. The current public attitude is friendly toward renewables, and that, combined with the limitless supply of sunshine, bodes well for the sector's continued expansion.