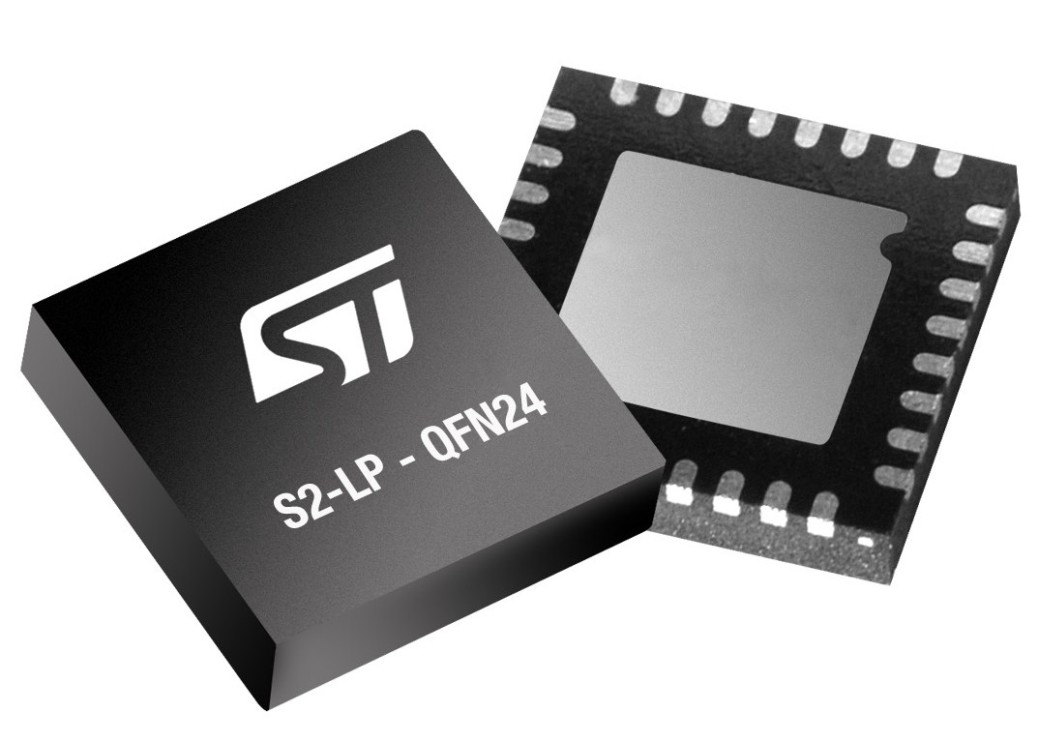 The S2-LP from STMicroelectronics now at Mouser. Image credit: ST
Mouser Electronics, Inc., is now stocking the S2-LP ultra-low power, sub-1GHz transceiver from STMicroelectronics (ST). The S2-LP is a successor to ST's SPIRIT1 and offers increased transmission range, greater selectivity, ultra-low power consumption and high configuration flexibility for internet of things (IoT) applications.
The ST S2-LP transceiver is an ultra-low-power optimized for radio frequency (RF) product in the sub-1 GHz band. This device operates in the license-free ISM and short-range devices (SRD) frequency bands. It also has additional frequencies that are available through programming. The transceiver is ideal for networked products and supports connectivity to the SIGFOX™ global network, Wireless M-Bus, 6LowPAN and IEEE 802.15.4G standards.
The S2-LP transceiver draws 6.7mA when receiving and 10mA and when transmitting at 10dBm outward power. It comes with a power-management circuit and the transceiver provides an integrated switching regulator that enables operation from 1.8V to 3.6V input at a power–conversion efficiency of 90 percent. This makes the S2-LP ideal for battery-powered products.
The S2-LP has three development kits supporting it. The STEVAL-FKI915V1, the STEVAL-FKI433VI and the STEVAL-FKI868V1 development kits are also available through Mouser Electronics. Target RF wireless applications for the S2-LP device includes IoT devices, wireless alarm systems, smart metering, smart lighting, industrial monitoring, building automation and smart home systems.
To learn more about the S2-LP from ST, visit the site here.