Meitu, Inc. has announced the launch of "COUNTER" on its MakeupPlus app. MakeupPlus is a virtual cosmetics counter that allows users to try on makeup virtually within the app before they buy. COUNTER features hundreds of lipstick products from brands like Charlotte Tilbury, Stila, GLAMGLOW, Lime Crime and more. They plan to add more brands in the months following the launch of the app.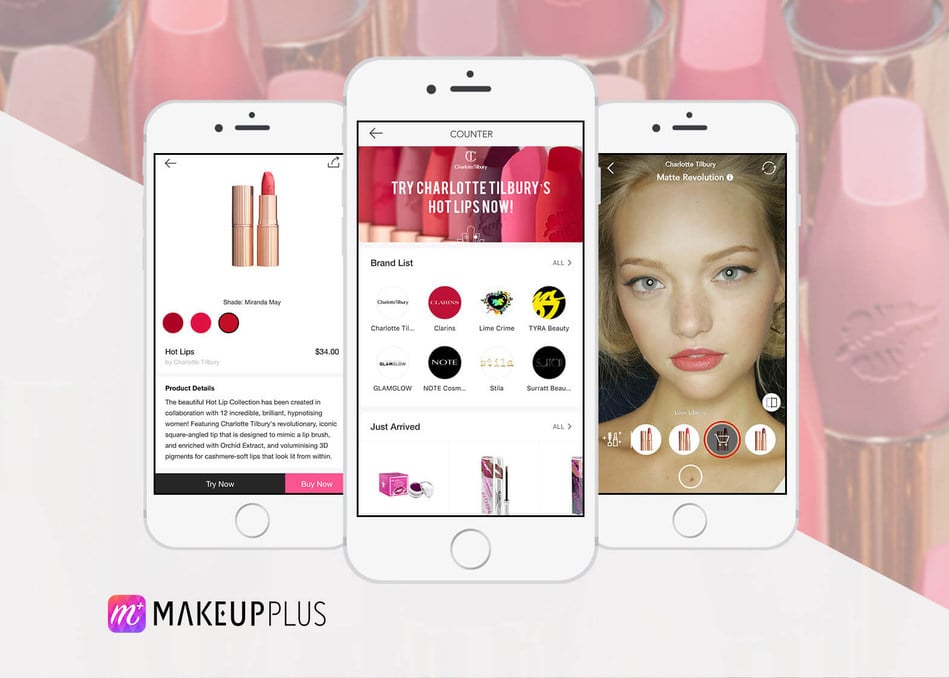 COUNTER on the MakeupPlus app. (Source: Meitu)
Finding a good lipstick shade can be time consuming and messy. COUNTER allows users to try on lipsticks within the app, eliminating the mess of putting lipstick on and taking it off. COUNTER also is a more sanitary way of trying on lipstick. Often the lipsticks on display for customers to try before they buy have been touched by hundreds of people. COUNTER eliminates this problem.
COUNTER combines Meitu's Artificial Intelligence-based facial recognition with Augmented Reality technology. MakeupPlus users can simulate trying on lipstick through their smartphone camera. Users can search for a lipstick at home or while they are in store.
The app's technology applies lip products to the user's lips in real time. It can also display the finish of the lipstick like matte, cream, metallic, glossy and more. Users can purchase the makeup directly through the app. Users can click on the lipstick to add it to their cart.
MakeupPlus uses patented facial recognition and machine learning algorithms to map the user's facial features. According to Meitu, this allows the app to offer precise and natural virtual makeup application that is customized to each user.
To learn more about this new app, visit the Meitu site.