Mouser Electronics Inc. is now stocking the Digital Discovery module from Diligent. The new device combines a logic analyzer and built-in pattern generator into one pocket-sized instrument. The Digital Discovery provides designers many features to debug, visualize and simulate digital signals for an array of embedded projects. The small size of this module facilitates simple storage and the exterior design helps it withstand different environments, according to Diligent and Mouser.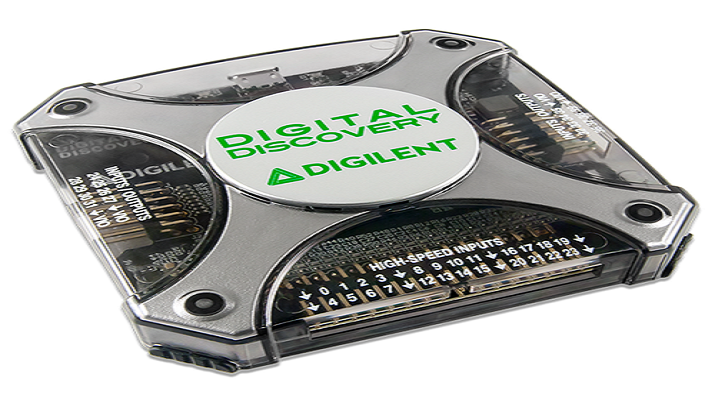 The new Digital Discovery now at Mouser (Mouser)
The Diligent Digital Discovery evaluates the Xilinx XC6SLX25-2 FPGA. The module has a 16-channel pattern generator and 32-channel digital logic analyzer, as well as a protocol analyzer for reading and writing SPI, UART, and I ²C and virtual I/O for debugging. The design of this device is customizable to a project's needs. This lets designers choose 200MS/s with up to 32 inputs. Designers can also use the Diligent Digital Discover High-Speed Adapter to reach 400MS/s with up to 16 inputs or 800MS/s with up to 8 inputs.
Users can connect digital inputs and outputs to the module with wire probes or breadboard wires. The unit provides output LVCMOS voltage levels from 1.2 V to 3.3 V. If the project is more advanced, designers can run inputs and outputs incorporating the High-Speed Adapter with impedance-matched probes.
To learn more about the Digital Discovery, visit the Mouser page.