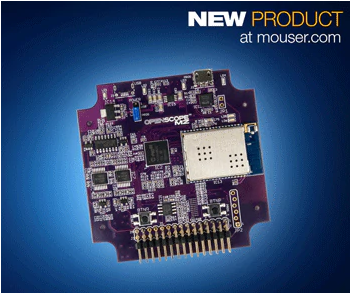 Source: Mouser
Mouser Electronics is now stocking the OpenScope MZ from Diligent. The OpenScope MZ provides an oscilloscope with USB and Wi-Fi connectivity, a waveform generator and logic analyzer. It is designed to help engineers acquire, analyze, visualize and generate signals from circuits, sensors and other electronic devices.
The Diligent Openscope MZ, electronics instrumentation device based on a powerful Microchip PIC32 MZ processor with floating point unit. Engineers can control the OpenScope using a computer, mobile device and can program the device to run standalone with high-speed precision analog and digital inputs and outputs (I/O).
OpenScope comes with WaveForms Live, an open-source, JavaScript-based software. Using OpenScope and the browser-based WaveForms Live, engineers can configure the OpenScope to be an oscilloscope, a function generator, a logic analyzer, a power supplier and a data logger. The device has two million samples per second (MS/s) update rate and 10 user-programmable pins configurable as either GPIO or as a 10-channel logic analyzer. The OpenScope provides two power supply channels with output up to 50 mA per channel at ±4 V.
To learn more about OpenScope, visit Mouser.