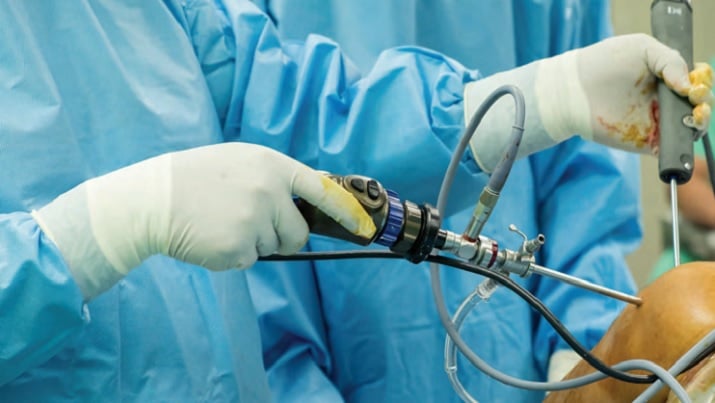 A miniature camera developed by OmniVision Technologies, Inc., a developer of advanced digital solutions, and Precision Optics Corp., an optical technology company focused on medical devices, will enable the design and manufacture of very small diameter endoscopes. The devices can be used in minimally-invasive surgical procedures that previously were performed "blind" or with suboptimal visualization technologies, such as fiber optics.
Surgical procedures such as these often require devices that will work through very small incisions, sometimes as small as 1 millimeter or less. This is especially relevant to the fields of ophthalmology, cardiology and neurology.
OmniVision's ultra-compact OV6948 is built with OmniBSI+ pixel technology. It integrates into the subassembly and offers a highest resolution of 200 x 200 pixels at 30 frames per second (FPS) in a 1/36-inch optical format and dimensions of 0.575 x 0.575 millimeters. Heat at the endoscope's distal tip also is reduced by the sensor's low power consumption and high sensitivity. Precision Optics' Microprecision lenses for these subassemblies are available in 76, 90 and 103 degree fields of view. They are designed to couple with the OV6948 to achieve the smallest possible footprint.
You can learn more about the collaboration at MD&M East, running June 13 to 15, 2017.