GlobTek has announced their energy efficient Li-Ion battery chargers are now available. The GTM31128 has options for 1 cell, 2 cell or 3 cell Li-Ion charging. These batteries have been qualified to the California Energy Commission (CEC) and the Department of Energy (DOE) regulations for Battery Chargers.
The GTM91128 series of Li-Ion Chargers are available in different versions; 4.2V, 8.4V or 12.6 V at 1-1.5 A to address single or multiple battery configurations. The GTM91128 families offer three charging methods: conditioning, constant current and constant voltage. The input is universal, and they have a minimum current charge termination technique and a timer as a backup. There is a LED indication of charging and fully charged states. They also have user-interchangeable plugs for international operation.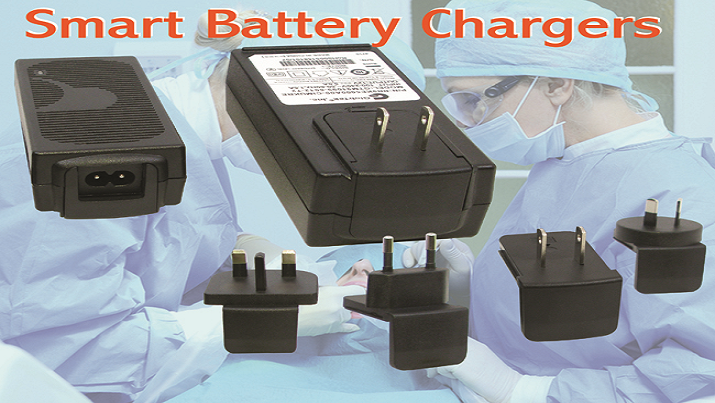 The GTM91128 battery(GlobTek)
The GTM91128 battery charger family also includes built-in overcharge and damaged cell detection. There is also a battery over-temperature protection option is available. If desired, a custom battery cradle can be designed for specific battery form factor. The appropriate safety and EMC approvals are done and currently available.
To learn more about this product, click here.