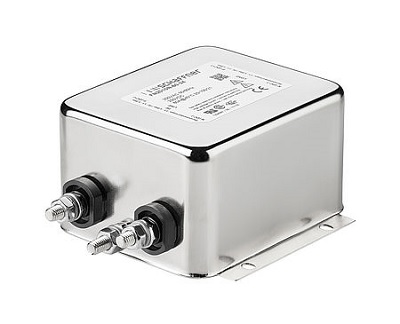 Image Credit: Schaffner EMC Inc.Schaffner EMC's FN 2010, FN 2030 and FN 2090 series high performance single phase EMC filters have now been extended to meet the highest performance demands for single phase filters and come standard with DC approval (ENEC and UL) to 250 VDC.
The redesigned EMC filters address needs in the field of electromagnetic compatibility while fitting into the existing housing sizes making them the most compact highest performance chassis mount single-phase EMC filters available.
They have a maximum operating voltage of 250 VAC/VDC and are available with current ranges from 1 A to 60 A for the FN 2010, 1 A to 30 A for the FN 2030, and 1 A to 20A for the FN 2090.