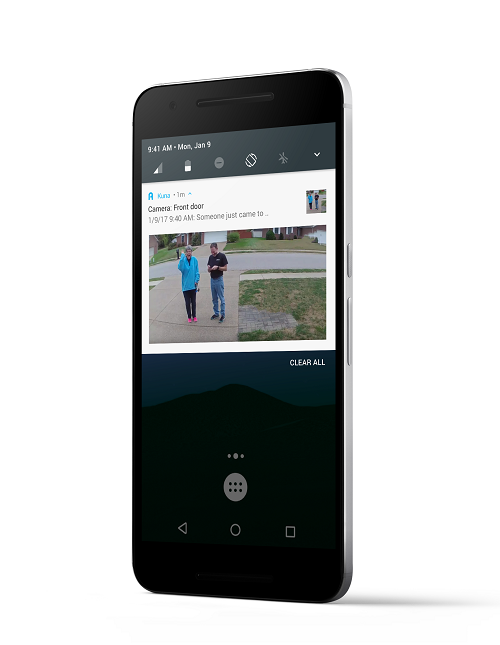 The Kuna AI will eventually learn to recognize humans that live in a home. (Source: Kuna)Kuna has launched a home security platform with its inaugural feature being able to identify vehicles that frequent a household.
Eventually, Kuna says its Kuna AI system will be able to tell a person apart from other sources of motion on the outside of a home — from anything like wind, trees and fast moving clouds to trucks passing by. That includes the AI learning to know the difference between a homeowner, delivery person, babysitter and more. Kuna says this allows the AI to better recognize when something is suspicious or out of the ordinary.
The AI system works with Kuna's smart security lights that are compatible with Amazon Alexa; however, Kuna's CTO and co-founder Haomiao Huang tells IEEE Electronics360 initially the AI capabilities will not be available immediately on Alexa.
The goal is to provide a building block for what will be a wider range of capabilities for proactively protecting homes and families, Kuna says.
The AI system doesn't require any connected car compatibility for the vehicle recognition to function; however, "I think there are definitely some opportunities to partner with car manufacturers to make the system even better and more proactive," Huang says.
Future features of the Kuna AI system will be coming throughout the year as the company is working with University of California, Berkeley's Real-time Intelligent Secure Execution (RISE) Lab to further improve the artificial intelligence security system.
"This collaboration with RISE Lab is a joint effort that will certainly drive us to push boundaries in artificial intelligence and vision recognition, while still achieving quick and accurate results," Huang says.