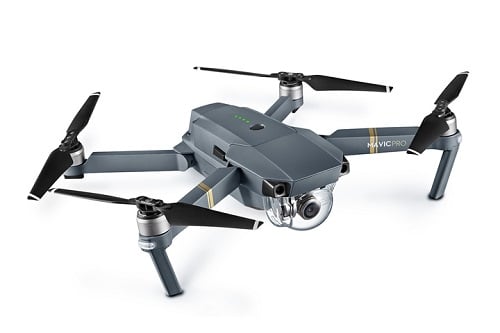 DJI's Mavic Pro is one of the drones that will need to be registered. (Source: DJI)DJI, one of the largest drone-making vendors, says it plans to introduce a new activation process for international customers in order to ensure owners are using the right geospatial information and flight functions of the drones.
Upon purchase of a drone, users will be forced to log in and register the drone in order to get proper activation. Those that have previously purchased drones will also be required to register and download the new application of the DJI GO or GO 4 App software.
If this activation is not performed, DJI says it will limit the access to the correct geospatial information and flight functions for each specific region, live streaming will be disabled and flight will be limited to 164 foot radius up to 98 feet high.
DJI says this new activation process will be applied to all aircraft that have been upgraded to the latest firmware or when using future versions of its software.
The move comes as more and more drones are seen as becoming problematic in airspace, flying near airports or security areas where they are restricted. DJI's move also comes after a district court in Washington last week struck down a requirement from the Federal Aviation Administration that would have all drones registered.