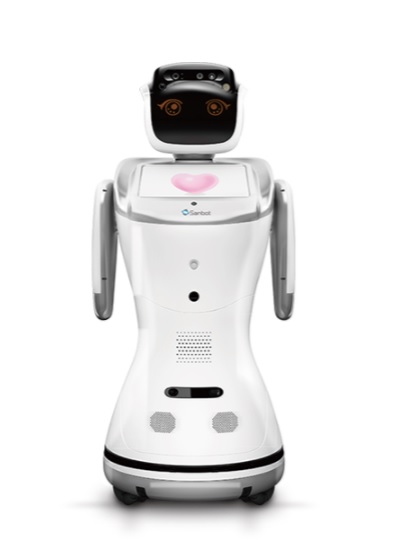 Sanbot interacts with customers in retail, healthcare, hospitality and education markets. Source: Qihan Qihan Technology Company has introduced a multi-service platform system (MPS) for its cloud-enabled humanoid robot, Sanbot.
The system includes a centralized management system that allows businesses to control and monitor their fleet of interactive Sanbot robots from anywhere. Users can create customized tasks for Sanbot's open API to upload and share marketing content such as PowerPoint presentations, audio, video and text files.
Qihan says the ability to remotely manage hundreds of robots in the field will allow for a new way for businesses to interact with customers and employees. Sanbot works as a marketing tool or information robot for retail, hospitality, education and healthcare.
The new system can capture and analyze data to help better understand online and offline marketing programs. Businesses also can capture Sanbot's interactions with customers, which apps and what functions are used in order to personalize the robot to better help with future strategies.
Other features of the system include the ability to live stream and record interactions with customers, set security settings to detect specific movements and detect unauthorized actions, which are sent to a smartphone or PC to alert business owners.