A study by researchers from Ruhr University of Bochum and the University of Duisburt-Essen investigated how humanoid robot touch affects human-robot interactions.
Interpersonal touch between humans is known to have positive effects, including reduced stress and improved immune system function. The team wondered, could touch also have a positive effect on human-robot relationships?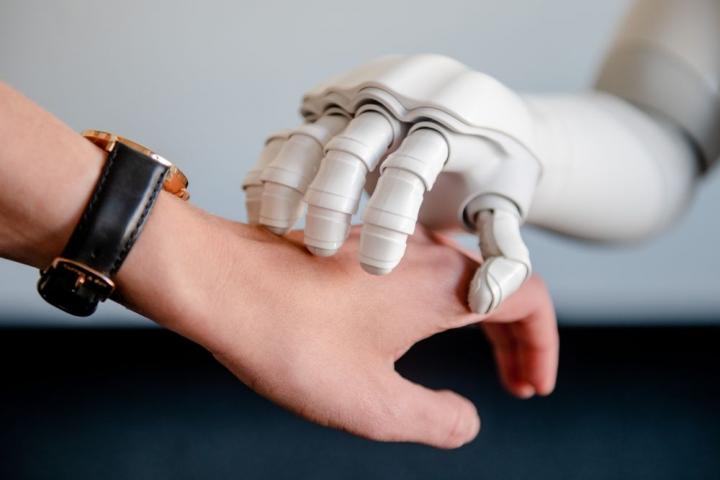 Robot touch Source: ©RUB, Marquard
During the study, 48 students were asked to engage in a school counseling conversation with a humanoid robot. After the conversation, participants were asked to complete a questionnaire. With some participants, the robot briefly and spontaneously patted the back of the participant's hand. The team saw these participants smile and laugh, and none of them pulled away from the robot.
The results showed that participants touched by a humanoid robot while having a conversation with it reported a better emotional state and were more likely to comply with the robot's requests. Those who were touched were more likely to go along with the academic course the robot suggested. Those who weren't touched rated the robot and their overall interaction just as favorably as those who were touched.
The team concluded that robot-initiated touch can have a positive effect on a person's experience with a humanoid robot, but it is not the main indicator of the person's opinion on the robot conversation. The team says that the impact that touch had on compliance could be used for motivational purposes.
The team cautions that robot-human interactions are complex and there is still a lot to learn. This was just one small study on robot touch, and to draw definitive conclusions a larger study needs to be done.
The study was published in PLoS ONE.