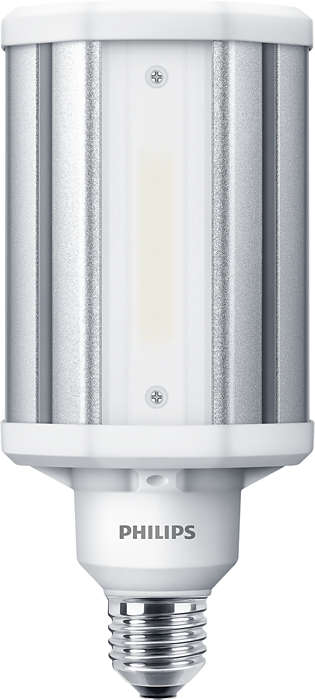 TrueForce LED lamps. Image credit: Philips Lighting
Philips Lighting has announced a new set of light emitting diode (LED) products for use as a plug-and-play alternative to urban, industrial and retail lighting to replace traditional high-intensity discharge (HID) lamps
Philips' TrueForce LED lineup includes the TrueForce LED Urban series for use for outdoor luminaires in public spaces and the TrueForce LED Industrial and Retail series for use in industrial and large-scale retail applications.
The LEDs offer energy savings up to 75 percent compared to conventional lamps and a lifetime of 50,000 hours, Philips says.
The TrueForce LED Urban series allows for easy upgrades to LEDs while preserving legacy fixtures for applications using high pressure mercury and sodium ovoid lamps in public spaces such as streets, residential roads, parks and public squares.
The TrueForce LED Industrial and Retail series does not require any rewiring or change of ballasts, thus reducing installation time by 90 percent compared to other LED alternatives, Philips says. These lamps are targeted at hard to reach areas where installation is laborious such as high warehouse ceilings.