Despite selling the majority its light emitting diode (LED) components business to a China and U.S.-based consortium, Philips' lighting business is still expanding. The Netherlands-based company has signed an agreement to provide new lighting for the terminal buildings inside Amsterdam Airport Schiphol.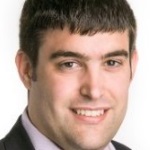 William RhodesWorking with energy efficiency vendor Cofely Nedeland NV, Philips will be the owner of all the fixtures and installations inside the airport, while Schiphol will pay for the light it uses. Philips and Cofely will be responsible for the performance, durability and re-use of the LED lamps that will be installed in the airport—a savings in electricity consumption of 50%, Philips says.
According to Philips, the lighting fixtures used in Schiphol were specifically designed for the airport and will last 75% longer than conventional fixtures. They can also be individually replaced if needed.
The reduction in maintenance costs means the entire fixture does not have to be recycled, resulting in a reduction of raw material consumption, Philips says.
Jos Nijhuis, president and CEO of Schiphol, says in a statement that the airport's goal is to become one of the most sustainable in the world. The collaboration with Philips and Cofely has enabled the airport to move off the "beaten path" to develop a new standard in airport lighting, Nijhuis says.
Frank van der Vloed, general manager of Philips Lighting Benelux, says in the same statement that the company believes more organizations will warm to the idea of lighting as a service given the energy savings associated with LED technology and a sustainable system.
"Many people are used to pay-as-you-go models. Add to this considerable energy savings from LED technology and the sustainability of the overall system and the proposition is compelling," van der Vloed says.
William Rhodes, manager of the lighting and LEDs group at IHS Technology, also sees the collaboration as a sign of things to come. Lighting-as-a-service deals reduces the risk for customers by allowing them to pay for lighting renovations over time while taking immediate advantage of the energy savings offered by LEDs, Rhodes says.
"The airport is not public sector, but the budgets are still tight," Rhodes says. "Some organizations might not have the capital up front to do these big renovation projects, but if you can pay as you go, that makes it more realistic."
Questions or comments on this story? Contact peter.brown@globalspec.com
Related links:
News articles: