Earth Day may be over, but that doesn't mean you should forget about recycling until next year. Cell phones and other e-waste items are the most commonly forgotten recyclable items in the United States. In 2013, out of the 130 million cell phones discarded, only 11 percent were recycled. The amount of electronics Americans throw away each year comes to about 9.4 million tons. Those electronics can, and should, be recycled.
There are plenty of recycling options to choose from. EcoATM, created by the same company as Coinstar, is a cell phone recycling company that will pay you to recycle your own phone. They have kiosks set up in popular places, like shopping malls, all over the country. Take your old cell phone to a kiosk, fill out a quick survey about your phone, deposit the phone and instantly receive your payment.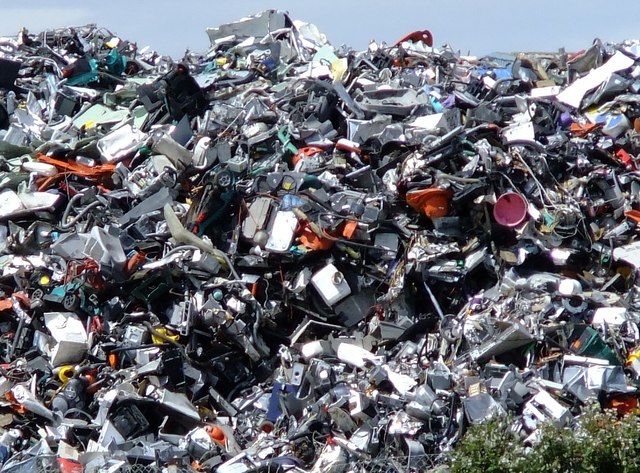 The U.S. produces more e-waste annually than any other country. Source: Stefan CzapskiEco-Cell is another company that operates similarly to EcoATM. Eco-Cell has bins in various businesses around the country. Just drop off your cell phone in the bin, and if they are able to resell it, Eco-Cell will give you a portion of the profits.
Hope Phones will also pay you to recycle your phone. Most phones on this site will be valued at $5, but newer phones could be valued at $80. You just have to ship it to them and they will pay you.
Gazelle will pay you to recycle your old cellphone or any other e-waste you might have. They will take anything from a cellphone to a desktop Mac computer.
In addition to outside programs, many cell phone carriers have trade-in programs for your old cellphones and accessories. Depending on the carrier, you might receive a promotion card that has a monetary value, which can be used on a future purchase, like AT&T's program.
There are also charitable organizations that will recycle your cell phone for you. Cell Phones for Soldiers will recycle the phone and use the proceeds to provide soldiers overseas with cell phone minutes so they can talk to their families at home. You can also research local charities that will recycle your cell phone and take the profits as a donation. Look into local organizations that take cell phone donations here. It is also likely that there are some local businesses near you that will take your cell phone to be recycled.
In honor of spring cleaning and continuing the 'Earth Day mindset' all year, find out where you can donate your cell phone locally and finally get rid of all those old cell phones that have been collecting dust.