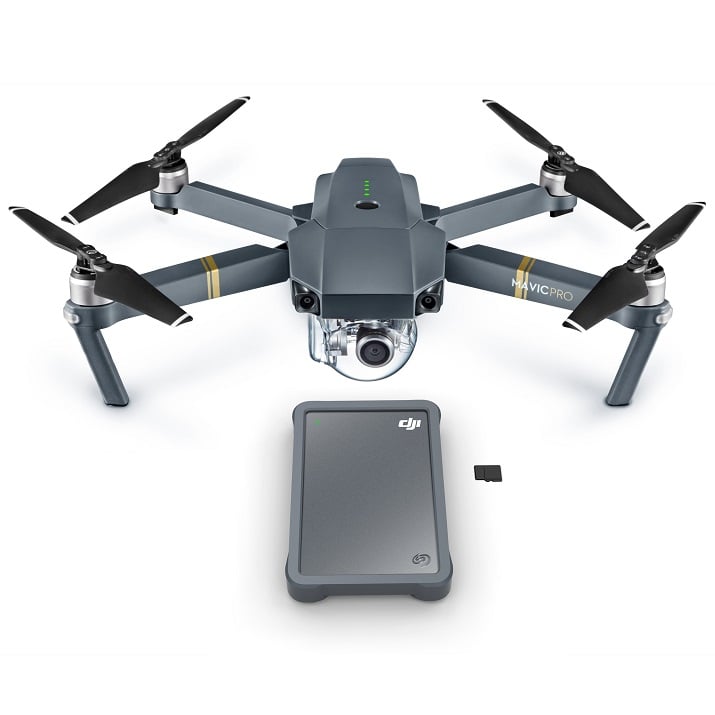 The Fly Drive storage unit for drones. Image credit: Seagate
Seagate and drone maker DJI have introduced a new hard drive for drones that allows users to back up photo and video content on location.
The Fly Drive integrates a MicroSD card slot, quick transfer speeds and is durable for withstanding outside environments. The Fly Drive is 2TB and can store more than 60 hours of 4K 30fps video footage, which equates to about 250 flights worth of content, the companies say.
The drive features a protective bumper that helps to provide for shock resistance against impacts like being jostled around or dropped while packing and traveling. Inside the bumper is a USB-C cable for on-spot transfers.
Seagate and DJI say with a drone, laptop, Fly Drive and Adobe Premiere Pro video editing software, users have everything they need to capture, edit and share videos. The Fly Drive is slated for availability in the summer priced at $119.99.