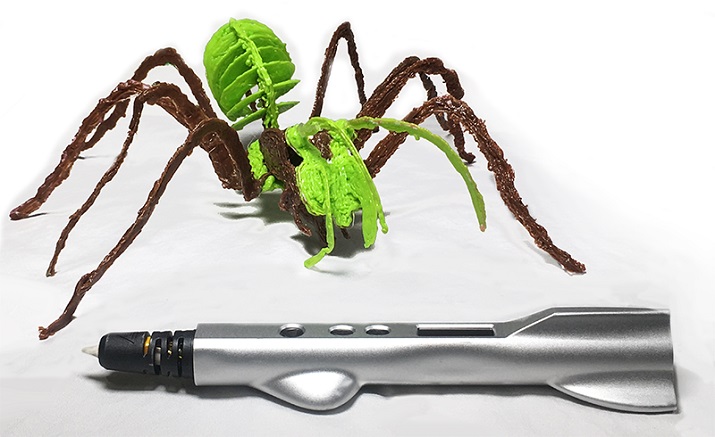 The 3-D Magic Wand can create prototypes of any structure using a pen. Image credit: 3D Synergy Technologies
The number of use cases for 3-D printing seems endless as every day new inventions or techniques or materials are being added to the mix.
A Canadian start-up is applying the similar principles of 3-D printing but in a 3-D drawing pen targeted specifically at professionals. 3D Synergy Technologies Inc. says the pen allows designers, engineers and artists to create any structure or prototype without the persistent jamming and other issues associated with current pens on the market.
"The 3-D pen industry is a growing segment of 3-D printing," says Jamie Smilovici, president and CEO of 3D Synergy Technologies. "Consumers are starting to realize that 3-D pens also have a professional application."
The 3-D Magic Wand Pro Pen features a built-in fan to reduce heat and eliminate jamming, auto-feed and auto-eject functions, temperature settings and an organic light emitting diode (OLED) display. The pen uses environmentally-friendly PLA filament as well as other materials—such as carbon fiber, metallic, wood, conduction and ABS filaments—for rapid prototyping and concept realization.
To learn more about the 3-D Magic Wand Pro Pen, visit 3D Synergy's crowdfunding campaign on Indiegogo at: https://www.indiegogo.com/projects/3d-mw-pro-pen-worlds-most-advanced-3d-printing-pen?=PRNW#/