You've heard about smart lighting, smart blinds, smart doorbells and locks but are you ready for a smart umbrella?
Shadecraft is taking the comfort of the indoors and bringing it outside with its new robotic umbrella that not only keeps the sun off of you but can also charge and connect Internet of Things devices outdoors.
Shadecraft is a new robotics company that made its debut at the recent 2017 CES trade show where it introduced Sunflower, an autonomous robotic shade that is powered by solar panels that track and rotate with the sun to keep you in the shade at all times while outdoors.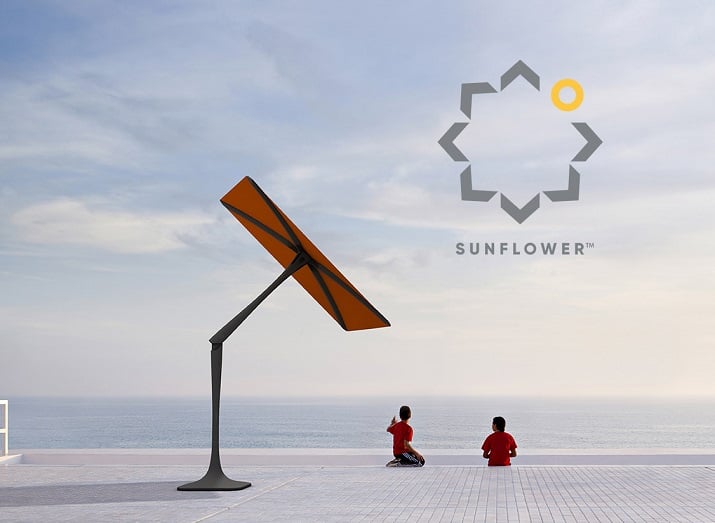 The Sunflower parasol is powered by solar panels and autonomously tracks sunlight to keep consumers in the shade always while being able to connect IoT devices. Source: Shadecraft The device does more than just provide constant shade, however, as it has the ability to recharge portable devices and connect Internet of Things (IoT) devices. The smart home device can also connect to smart lighting and monitor security systems.
Sunflower uses a robotic arm to track sunlight but also includes two security cameras that can remotely be controlled by a smart hub or smartphone allowing users to be alerted to unwanted guests or take pictures while outside.
Shadecraft plans to port the smart umbrella to work with Google Home, Amazon's Alexa and Apple's HomeKit and features integrated speakers to stream music. It also knows well enough to collapse if winds are too strong and when the sun goes down.