Last year, the American Medical Association (AMA) issued a warning that select light emitting diode (LED) lighting for neighborhoods or city streets may be causing disruptions in sleep patterns, dissatisfaction with sleep quality, excessive sleepiness, impaired daytime functioning, and obesity. This was the result of bright LED lighting emitting large amounts of blue light that appears white to the naked eye.
Now, Echelon Corp. has deployed what it claims is the first successful deployment of so-called "white tunable" connected streetlighting, which regulates the amount of potentially unhealthy blue light emitted from outdoor lighting.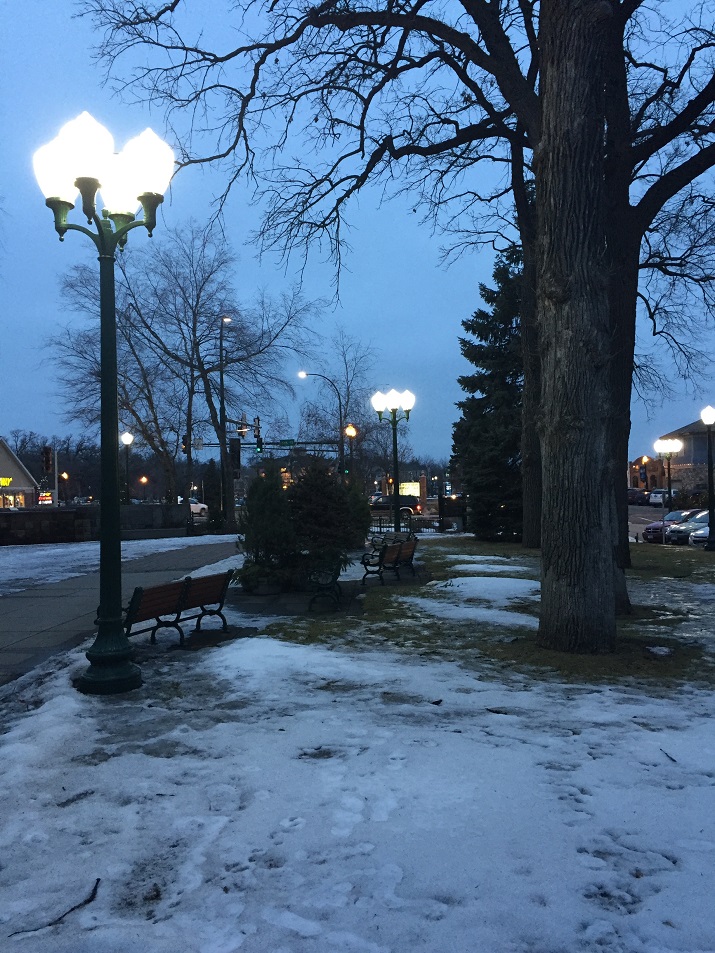 Echelon's Lumewave LED lighting provides warm soothing light at night when people are sleeping or bright white light during evening events or when needed by first responders. Source: Echelon Corp. The lighting can be managed by cities in order to adjust streetlight color from soothing warm yellow to bright blue-white based on activity levels, time of day, weather, and events. Dimming can also be adjusted remotely to aid visibility in first responders or security professionals.
The Lumewave lighting solution has been installed in White Bear Lake, a suburb of St. Paul, Minnesota, where the city was able to select a more vivid hue during an evening event and then shift the lights in the same area to a warmer hue at 2 a.m. when there are rarely people around.
"We could also program sensors along with the lights to automatically respond to higher foot traffic or certain weather conditions for optimal visibility," says Mark Burch, public works director and city engineer in White Bear Lake. "The new technology could give us the power to elevate the level of public safety and quality of life across our entire community."
With the rise in LED lighting in cities and municipalities gaining traction for its benefits to the environment and the ability to save money on costs and energy, sustainability managers, and municipal leaders are making decisions on lighting based on certain benefits they bring. Echelon says it is the first to give municipalities the power to adjust the white color and brightness level of streetlighting as needed.
The company says custom color tunable lamps, drivers and controls allow smart cities to shift from cool white light to warm white light. Echelon's 4000K lighting works for areas where there are high levels of activity or high risk areas such as intersections, on/off ramps, parking lots, and dark alleys. It also works for lighting with emergency scenes and first responders or commercial areas with signage.
The 3000K lighting series is best suited for nighttime illumination, historic and residential neighborhoods or natural environments such as forests or parks and sanctuaries.
"Imagine the improved public safety if all of the streetlights in an area were immediately whiter and brighter when a 911 call was responded to, but otherwise dimmer and more yellow at night for restful sleep," says Ron Sege, chairman and CEO of Echelon. "Cities need not compromise safety for comfort or vice versa. Our technology is paving the way for smart cities to improve quality of life, while still achieving energy efficiency and sustainability goals."