If drone technology has shown consumers one thing, it is that there is no end to how innovations are being implemented on a variety of levels.
Take this umbrella drone for example. Everyone hates walking in the rain and apparently using an umbrella is just too difficult. So why not combine an umbrella with a flying drone to help out?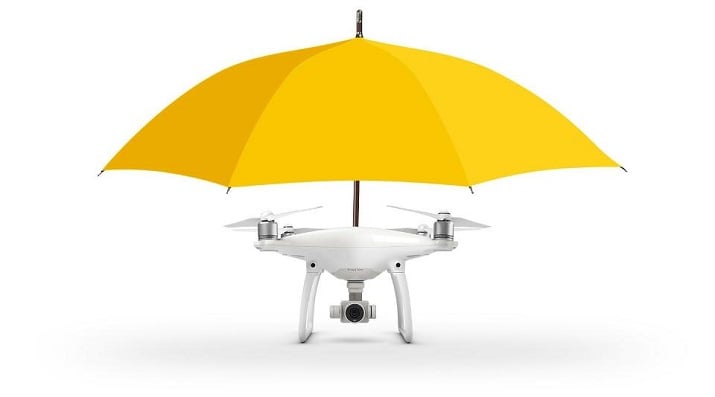 Fighting weather can now be done via an umbrella drone that follows you via GPS inside your smartphone. Source: Drones Direct U.K. vendor Drones Direct is selling the umbrella drone that hovers above your head keeping the weather at bay. The company says the drone is perfect for walking the dog, walking to work, riding a bike or attending a sporting event. Of course, this assumes all the blades are functioning otherwise you may be left soaked while a strange looking device zooms all over the place.
The hands-free device is adapted from a DJI Phantom 4 drone and automatically tracks and follows the movements of the consumer via GPS in your smartphone. The drone includes built-in collision avoidance technology and can operate up to 30 minutes of flight time.
Goodbye boring, ubiquitous cheap umbrellas, hello $1,600 novelty weather prevention system!