Your heartbeat as your password. A breakthrough could improve superalloys used in jet engines. And researchers have found a unique way to kill dangerous hospital bacteria. This is your weekly news brief.
Heartbeat Protects Patient Records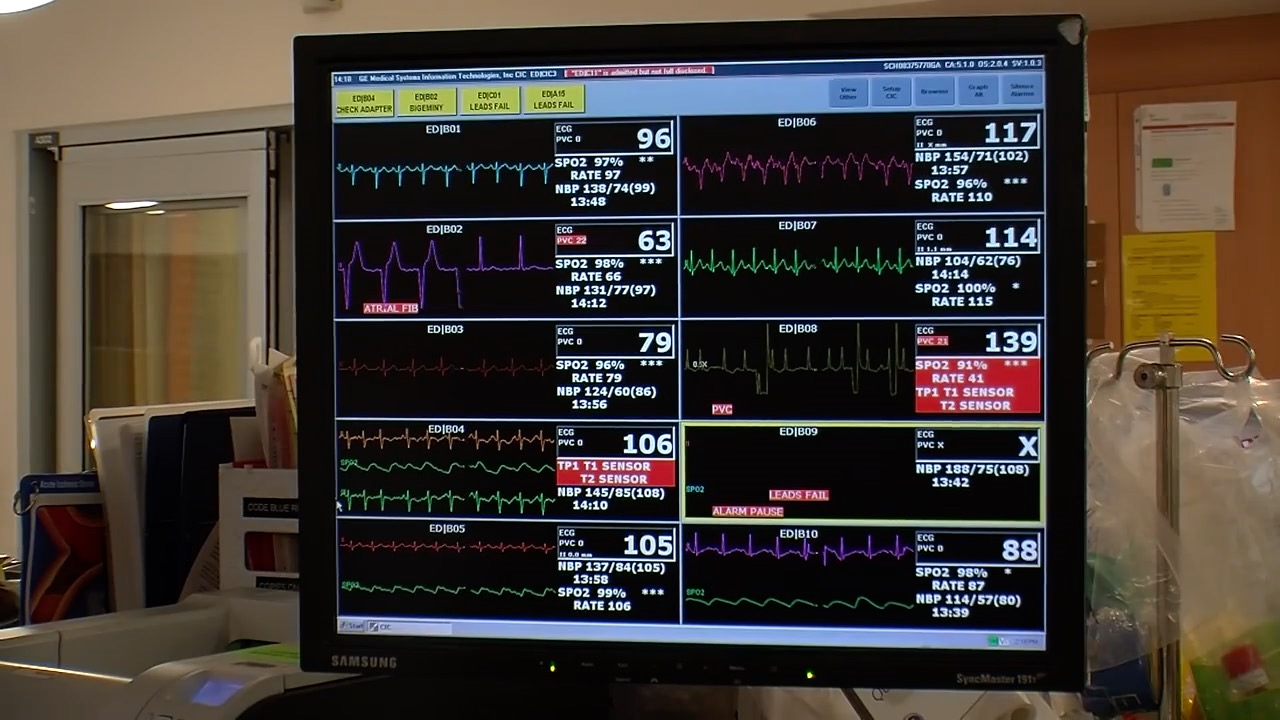 Researchers at Binghamton University in New York have devised a way to protect personal electronic health records by using a patient's own heartbeat. According to researchers, the cost and complexity of traditional encryption approaches prevents them from being directly applied to telemedicine or mobile health care. The goal was to find a way to protect sensitive personal health data with something simple, available and cost-effective. The university researchers encrypted patient data using a person's unique electro-cardiograph, which measures the electrical activity of the heart measured by a biosensor attached to the skin. They used the ECG as the key to lock and unlock the files. Through this strategy, patient security and privacy can be enhanced while minimum cost will be added, according to researchers.
Jet Engines Could Benefit from Superalloy Breakthrough
Researchers at Ohio State University have found a way to deactivate so-called "nano twins" to improve the high-temperature properties of super alloys that are used in jet engines. The advance could speed the development of turbine engines of all sorts, including those used for transportation and power generation. Engineers at Ohio State describe how tailoring an alloy's composition and then exposing it to high heat and pressure can not only prevent nano twins from forming, it can also make the alloy stronger. In tests, the technique, known as "phase transformation strengthening," eliminated the formation of nano twins and decreased alloy deformation by half. Strong, heat-resistant alloys enable turbine engines to run cleanly and efficiently. When an engine can run at high temperatures, it consumes fuel more thoroughly and produces lower emissions.
Light-activated Antimicrobial
Spanish researchers have developed a light-activated anti-microbial in the fight against commonly acquired hospital infections. The material has applications as both a preventative and therapeutic bactericide. In tests conducted by the Department of Inorganic and Organic Chemistry at a university in Spain, one of the most common culprits in hospital-acquired infections was eliminated. The research is believed to be the first example of a molybdenum complex used for so-called anti-bacterial photo dynamic therapy, which involves the use of substances that are activated by light.
Engineering360 offers a feature article on how facial recognition technology is emerging as a primary security tool. And Electronics360 explains how household mirrors are receiving a high-tech makeover. These features along with product data sheets, standards, reference guides and more are available at the Engineering360 and Electronics360 web sites.