Norwegian drone maker Griff Aviation has introduced a massive 165-pound drone able to carry a payload of 496 pounds and that could be used in delivery, search and rescue or other professional applications.
The Griff 300 drone has been certified by both the European Aviation Safety Agency (EASA) and the Federal Aviation Administration (FAA). Depending on the payload attached, the Griff 300 has a flight time of 30 to 45 minutes.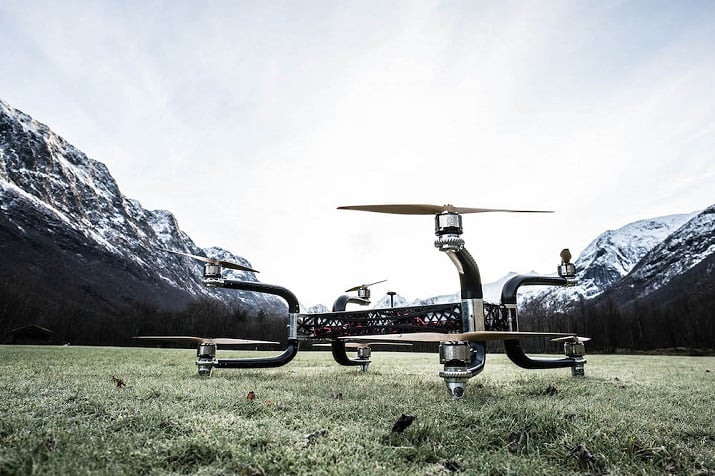 Weighing 165 pounds, the Griff 300 drone can carry payloads more than three times its size. Source: Griff Aviation In search and rescue, the Griff 300 could be used to help reduce the risk to people and property by delivering materials to a disaster relief site or helping in wildfires. In commercial applications, a drone carrying such a large cargo could be used to deliver heavy packages or building materials. This type of drone could also be used for a number of military and surveillance applications as well.
The Griff 300 is the first in a series of huge drones that Griff will be manufacturing. The next model will be produced to lift 1,764 pounds, and the company plans to increase the lifting capacity even further in future models.