As the year comes to a close, many consumers look forward to the next, considering what the must-have devices and trends will be.
As smart homes, IoT, and wearable trends continue to surge, consumers are implementing more and more electronics and appliances into their homes.
But what happens when they break?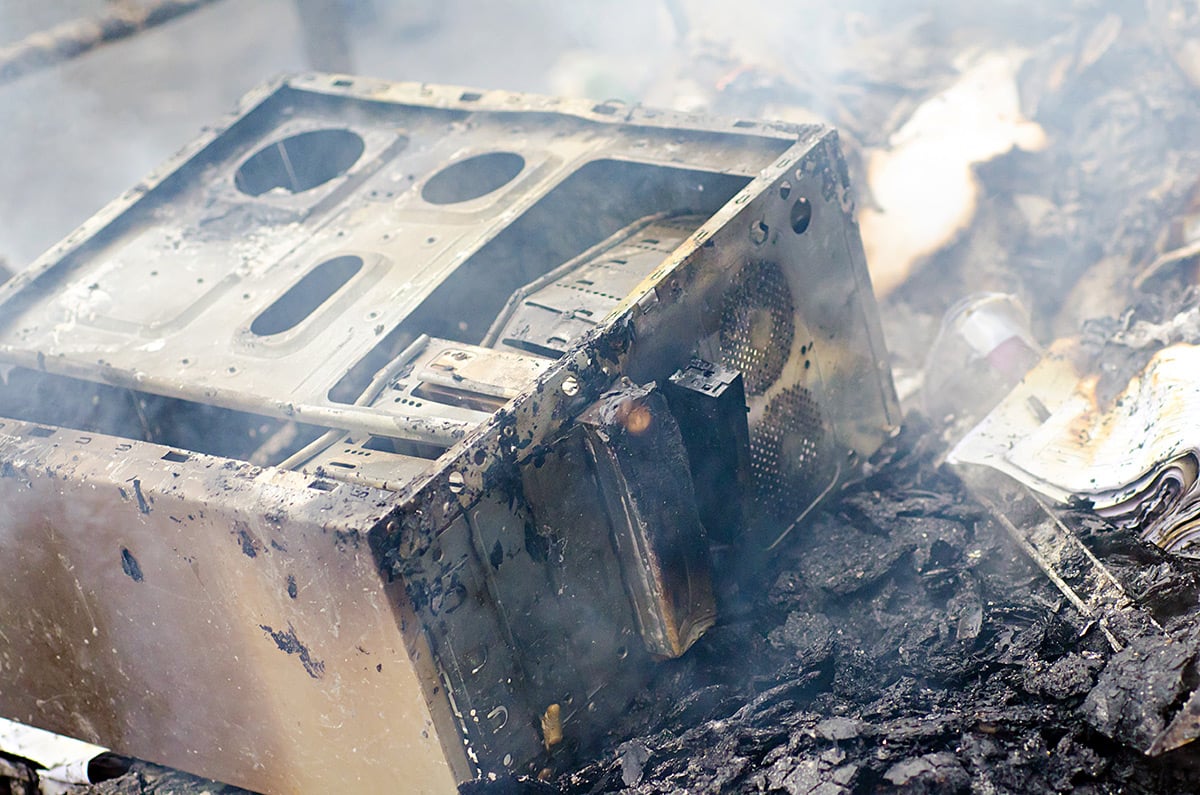 Though engineers from the University of California San Diego have developed a unique conductive mixture that can actually cause electronics to heal themselves, we're not quite at a point where our cellphones will repair right before our eyes.
So we're faced with a dilemma. Warranties eventually run out and service contracts aren't always what they should be.
According to a 2014 Consumer Reports survey, about 15% of consumer electronics products were covered by a manufacturer's warranty when they broke, and about 10% were under a service contract or extended warranty.
Consumer Reports discovered that those who did have a service contract or an extended warranty weren't even content with their repairs.
Findings showed that 77% of people with contracts who were offered a free repair or replacement didn't end up saving much money overall either, with the median cost for the contract or warranty at $136 and the median cost for repairs $152.
Some companies, such as iWarranty Solutions have taken a different approach to consumer electronics failure, agreeing that "eventually, everything breaks." To address this reality, the company provides the all-encompassing service plans that cover anything in your house that plugs into an outlet, or has a battery.
"The trend is not to own fewer products, but to own more," says Brandon San Antonio, COO, iWarranty Solutions.
San Antonio notes the consumer-purchasing uptick geared toward wearables as these devices gain more accuracy, as well as the consistent growth in the cellphone, tablet, and laptop market.
"There's always a new version or update," he says.
In addition to these areas of technology-purchasing growth, the realm of virtual and augmented reality is taking off. Devices such as the Oculus Rift seem to be catering to all age groups.
As consumers add more and more electronics into their households, including gaming systems, smart TVs and connected gadgets, it raises the question: what do you do when they break?
A recent study conducted by iWarranty Solutions revealed that at least 40% of consumers of electronic devices feel that their new device will break within the first two years of purchasing.
When considering options, one important factor is service time. Users these days do not want to separate from their devices for long periods of time, especially when dealing with a smartphone, tablet, or computer, so companies such as iWarranty, that provide same-day or next-day service may be a realistic approach to in-need devices.
But the question remains, at what point do you simply trash it and start anew?
According to an IBISWorld Electronic & Computer Repair Services market research report study, the electronic and computer repair services industry has declined over the last five years due to less expensive gadgets and computers. Cost has driven consumers to purchase even newer and more advanced products when theirs break down, instead of replacing their existing ones. The general outlook of the research indicates that the industry will continue to decline until 2020, but at a slower rate as a result of more technologically complex products that may require repairs. Overall, though, a decline in prices will lead the way to detrimental forecasts for the repair industry.
On the flip-side, though, the influx of "maker" culture could counter some of the deterrence from repairs, since the maker movement is riddled with do-it-yourselfers firmly rooted in a hands-on belief system that promotes ownership of their electronics.
Some factors that can play a role in whether or not a user decides on repair or replace include:
Consumer age: Were you born in a time where people fixed things that were broken?
Device age: How long have you had this piece of equipment? What's the standard lifetime on a device of this nature?
Device cost: How much will it cost to replace? In comparison to a repair? According to San Antonio, when it comes to some less expensive items, it just doesn't make sense to fix them.
Warranty or service plan: Is my device covered for damages?
Upgrade: Is there an even newer and more high-tech version of this on the market?
What factors do you consider when your electronics give out? Let us know.