According to British data, around 32,000 smartphone screens are smashed every day in the U.K. alone -- not to mention iPads, tablets and other mobile and fixed devices. To repair the device, one must engage a repair shop or the manufacturer, a process that is lengthy, overwhelming and inconvenient. A better way is offered by the British startup Repairly, created in London, to address this problem.
With Repairly, to fix a damaged device it is only a matter of entering your city code on a web form, your address and the type of device. Minutes later it is picked-up at and returned to you fixed, all in two hours for iPhones and less than 24 hours for other devices.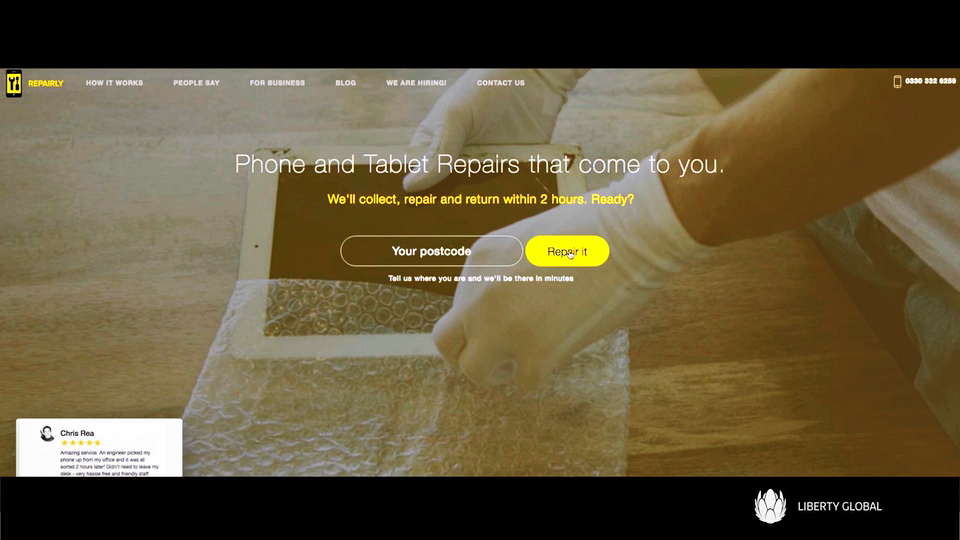 Source: Repairly
According to the ranking company VentureRadar, "Repairly is an on-demand repairs service that connects consumers with local engineers to fix their electricals. Repairly can fix smartphones, laptops, desktops and tablets. Our engineers come to you typically within the hour to repair your devices."
Repairly is still raising funds from investors. To date over a half-million pounds sterling have been raised. Also the company, servicing the London area since its inception, has started to operate in Manchester with the vision to expand operations in other main cities of the U.K. in the near future.