USB-C is the new connector standard that has been developed by the USB Implementers Forum and has the support of 700 companies, including Apple, Dell, HP, Intel, Microsoft and Samsung. USB Type-C offers the promise of eliminating the 50/50 chance of plugging in a USB cable right the first time. Instead, similar to Apple's Lightning and MagSafe connectors, USB-C will allow for users to plug in charge cords, accessories and other devices correctly the first time.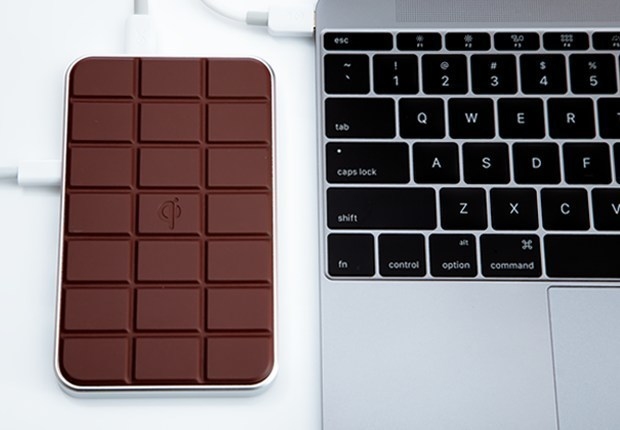 The 23 Devices' Chocolate Hub includes not only a USB-C power charger and connector, but it also features QI wireless recharging for compatible smartphones. Source: 23 Devices Start-up company 23 Devices is developing what it claims to be the first USB-C hub with QI wireless phone charging. The so-called Chocolate Hub (because it resembles a chocolate bar) powers smartphones when users place their QI-enabled device on the surface of the hub for wireless charging.
Because the phone is charged on the top of the hub, the other ports are free for use to power other devices in your home. Other interfaces on the hub include two USB 3.0 ports, an SD 3.0 card reader, 4K- ready HDMI port, and a USB-C power and data transfer port.
In order to spread the word about its upcoming launch of the device, the company is planning to begin a crowdfunding effort on Nov. 11 to raise about $20,000 in order to promote and distribute the wireless charging USB-C hub.
Compatible devices include Apple Macbook and Macbook Pro, Google Pixel Chromebooks, Samsung Chromebooks, Lenovo Yogoa 900, ASUS Transformer, Dell XPS 13, Razer Blade Stealth Ultrabook, Acer Aspire R 14 and V 15 Nitro, HP Spectre 13, and many more. In order to enable the QI wireless charging, most smartphones need a compatible case that is widely available.