The future of driving may soon be radically different from the way we do it now, using technology to not only enhance the automotive experience but also improve safety for drivers.
Navdy is looking to bring its augmented reality (AR) technology to cars in order to improve the way drivers interact with features inside the automobile or on their smartphone, while improving safety along the way by not having drivers take their eyes off the road.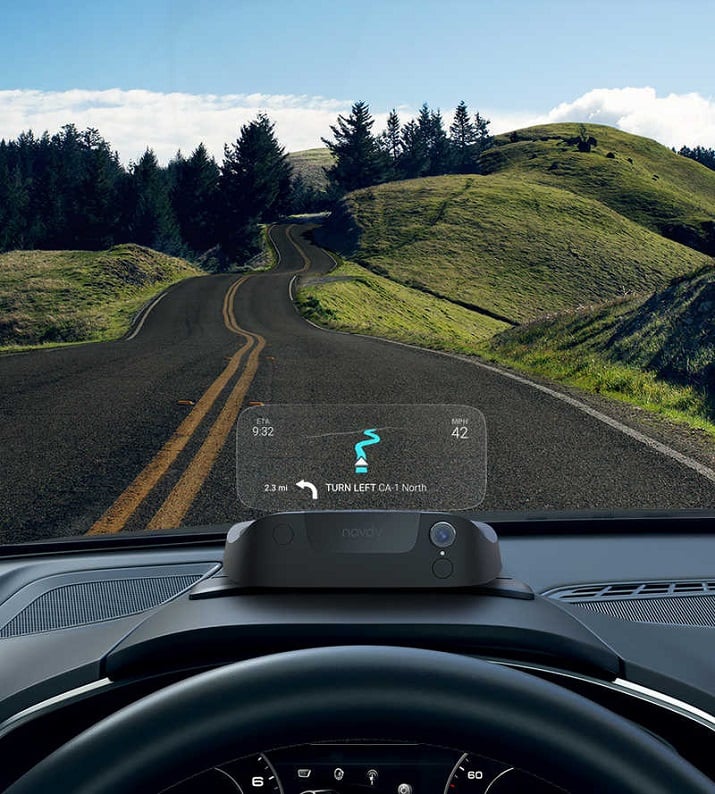 Using hand gestures, drivers can answer the phone or see texts on a transparent display in front of them without having to take their eyes off the road. Source: Navdy The company has begun shipping its Augmented Driving device that projects a transparent image on the road ahead and incorporates hand gestures, a specialized dial and software that allows drivers to control smartphones hands-free. The technology also projects maps, calls, messages, notifications, music and car information in front of drivers, removing the need for them to look away from the road for information received while driving.
Navdy's AR device is incorporated into a heads-up display and is portable, meaning consumers can move the device from one car to another. The display provides full color and clarity in any light that projects information into the distance.
Hand gestures allow drivers to accept a call or message with the wave of a hand while an interactive dial allows for easier scrolling, zoom and navigation of menus with access to Siri and Google Now. The navigation system is powered by Google Maps, and directions appear on the transparent display in front of the driver.