A four seat plane powered by a fuel cell takes flight. Turns out not everyone is excited about self-driving cars. And a robot may soon scan buildings for structural defects. Rich Northrup brings you this weekly technology news brief.
Fuel Cell Plane Takes Maiden Flight
A four-seat passenger aircraft powered solely by a hydrogen fuel cell system completed its maiden 15-minute flight, taking off and landing at Stuttgart Airport in Germany.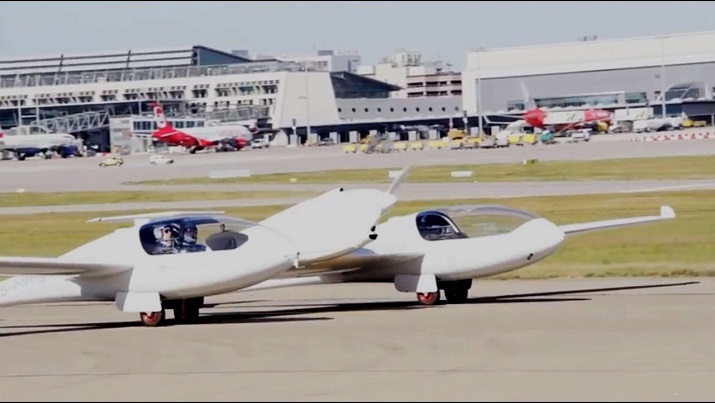 taking off and landing at Stuttgart Airport in Germany.
The power train includes a hydrogen storage system, a low-temperature proton exchange membrane hydrogen fuel cell, and a high-performance lithium battery. The aircraft has a motor output of 80 kilowatts, a maximum speed of approximately 200 kilometers an hour and a cruising speed of 145 kilometers an hour. Depending on speed, altitude, and load, it can achieve a range of between 750-1500 kilometers.
Fear of Driving
A study suggests that self-driving cars are not likely to improve most Americans' productivity. The study, from the University of Michigan's Transportation Research Institute, finds that almost 36% of Americans say they would be so nervous that they would only watch the road. An additional 23% say they would not ride in a self-driving vehicle at all. Around 3% say they would frequently feel some level of motion sickness. Among those who would take advantage of the extra time, about 11% say they would read, 10% would text or talk with family and friends, 7% would sleep, 6% would watch movies or TV, 5% would work, and 2% would play games.
Robot to Scan for Building Defects
New buildings in Singapore may soon have a robotic inspector rolling up to their doorsteps to look for cracks and other defects. Quick-a-bot can move on its own to scan a room in about half the time it takes for manual inspection. The robot uses cameras and laser scanners to uncover building defects. The robot can upload 3-D data of the scans to the cloud and inform a human operator, who can then inspect suspected defects.
These stories, along with data sheets, teardowns and more, are available at both the Engineering360 and Electronics360 web sites.