Lighting Scien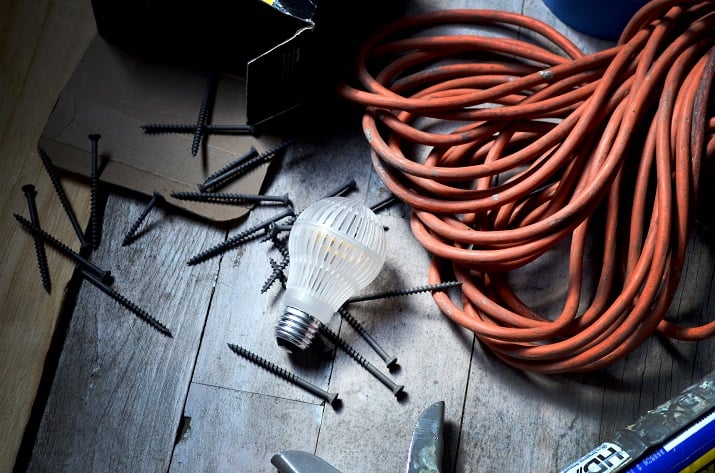 The Durabulb can withstand impacts, external stress and vibrations for residential, commercial and industrial markets. Source: Lighting Sciencece has introduced a shatter-resistant light-emitting diode (LED) bulb designed to withstand impacts, drops and bumps without breaking.
The Durabulb is lightweight but rugged, designed to withstand vibrations, external stress and everyday impacts around the house or in industrial and commercial settings. The LED bulb provides omni-directional illumination, which makes it a good fit for rough service areas, such as factory settings, indoor construction and garages, Lighting Science says.
According to Pete Rumsey, executive vice president of business development at Lighting Science, the Durabulb is one of a number of new differentiated products that Lighting Science will introduce this year in order to proliferate LED lighting in a number of markets.
"We're not sure if it's the toughest bulb on the block, but we had a lot of fun putting the Durabulb to the test, including dropping it from an eight-story building and hitting it with a
The Durabulb is a more environmentally friendly option for lighting, consuming 80% energy than standard bulbs, and has been designed to use 30% less materials. Source: Lighting Science tennis racket," Rumsey says. "We even mailed it—unpackaged, with nothing but a label on it through the U.S. postal system—and it still worked."
Lighting Science says the LED bulb uses 80% less energy compared to incandescent bulbs, and uses about 30% less material than similar products as a result of a sustainable design focus of maximizing lumens per gram.
The Durabulb is offered in both dimmable and non-dimmable 60-watt options, which will allow it to replace any A19-compatible luminaire in indoor commercial sites and in the home. With normal use, Lighting Science says the LED bulb can last up to 10,000 hours or ten times longer than traditional bulbs. The Durabulb will be available through national retailers beginning in September.