The smart light-emitting diode (LED) lighting market is gaining yet another competitor in Jasco Products, which has introduced its first Enbrighten Z-Wave LED smart bulb that does not require any wiring and works with home automation hubs.
The LED smart bulb is fully dimmable and can be controlled via an application on a smartphone or other mobile device to either switch it on or off, dim or brighten a room, or even set controls for different scene lighting.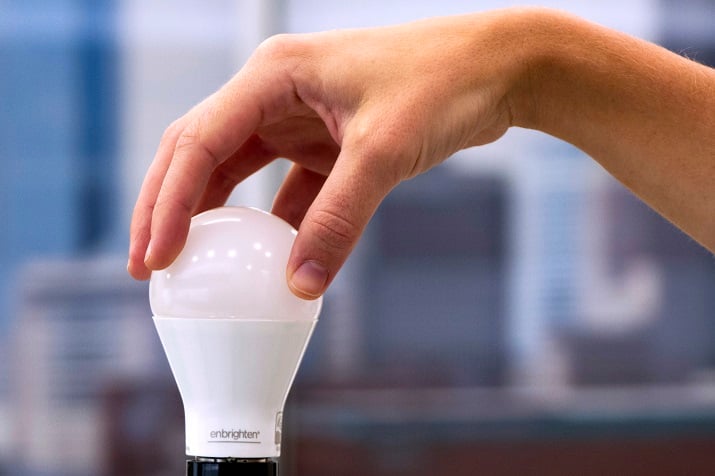 The Smart LED bulb from Jasco consumes only 9 watts of power and runs up to 25,000 hours. Source: Jasco Of course, much like other LED smart bulbs, it also offers the added bonus of costing less energy to run and works much longer than conventional lighting. Here, the Enbrighten Z-Wave LED consumes only 9 watts of power at 750 lumens, and can run for up to 25,000 hours, Jasco says.
The smart bulb works as a replacement for 60-watt equivalent bulbs with standard light fixtures and lamps. It also works directly with other Z-Wave-enabled products that work in many home automation hubs or through service providers.