A n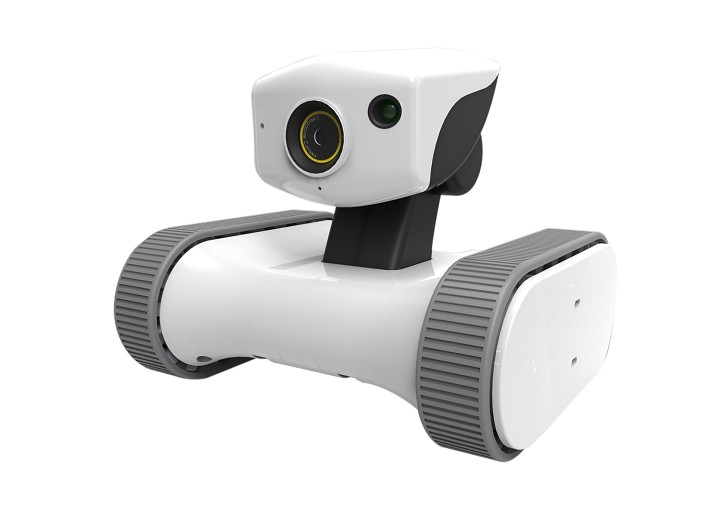 Equipped with night vision and a 5 megapixel camera for real-time video, Riley moves about the house detecting motion and alerting homeowners. Source: iPatrolew type of Smart Home device does more than just sit stationary monitoring the home, instead it is a roving robot with a 5 megapixel high-definition camera and night vision to alert homeowners to possible threats in their house.
iPatrol, Inc. has launched its Riley robot to the U.S. market that senses motion-- notifying users and recording video that can be reviewed anywhere in the world, in case the homeowner is traveling. Riley directly investigates motion and captures the information. It's also integrated with a microphone and speaker, so that homeowners can alert intruders that the police have been called.
Riley is operated via WiFi through an app for both iOS and Android devices. iPatrol says the robot can interact with more than just intruders, it can command pets or talk to family members on the other side of the house.
"Riley is a smart and mobile companion that monitors your home with real-time video," says Rodney Lo, founder of iPatrol. "Unlike most home-security devices, Riley is mobile and can travel on most any surface without getting stuck, thanks to its rugged tank treads."
The robot self-docks when its battery runs low and if the robot is knocked over it can stand up on its own through a click on the app. Riley is available on Amazon.com, the company's Website and will be available in select retail stores soon.
To contact the author of this article, email engineering360editors@ihs.com