Google's Smart Home division, Nest, has introduced an outdoor security camera that uses technology from Google to identify and communicate with those outside of a home.
The Nest Cam Outdoor is weatherproof so that it works in the snow or rain, can be installed on wood, brick or stucco, and includes a magnetic mount so it can be deployed on a rain gutter. The security camera also works with other devices in the house in order to make it appear as if someone is home, and it can be monitored through a smartphone application to view live feeds while out of the house.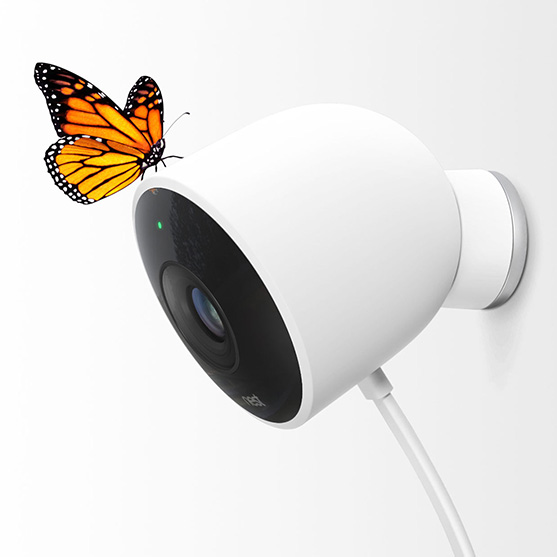 The Nest Cam Outdoor uses Google algorithms to determine if there is a person outside the house or just a car passing by. Source: Nest The Nest Cam captures 1080p high-definition video, has a 130°-wide-angle viewing lens and a two-way microphone, so homeowners can communicate remotely with people who are outside of their house.
Using Google algorithms, the Nest Cam Outdoor notifies homeowners of motion and sound outside of the house, but it can also determine when there is a person in the frame by sending users a special alert to their smartphone. This means the camera can differentiate between someone actually being there and a car passing by.
The Nest Outdoor Cam will be available at retail outlets in the fall priced at $199.
To contact the author of this article, email engineering360editors@ihs.com