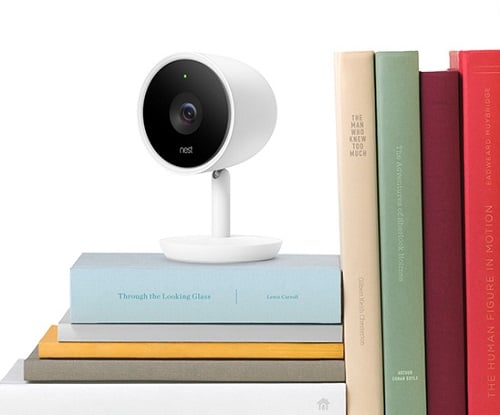 Facial recognition technology learns familiar faces to better alert when a stranger is in or around the home. Source: NestGoogle's smart home division, Nest, has unveiled its latest indoor security camera that uses artificial intelligence to identify faces, can show video in 4K and can be used as an intercom.
The Cam IQ security camera works with the Nest app to differentiate between a person and pets in the home and can alert homeowners when it detects a person, automatically tracking the person in a frame so you can get better information about who they are and what they are doing.
The Cam IQ camera includes speakers that are seven times stronger than the original Nest Cam and a three-microphone array allows you to talk and hear voices or sounds through a smartphone.
"When designing Nest Cam IQ, we focused on what we've learned from our customers, which is that people don't want more information, they want insights," said Matt Rogers, Nest co-founder and chief product officer. "So we combined intelligence with excellent image and sound quality to deliver the insights customers need, at the right time. These insights can range from telling you the kids are home from school to sending an alert if an unfamiliar person is in the living room."
The camera uses a 4K image sensor, 12 times digital zoom and high dynamic range imaging to identify key details of a room or people. The camera also features 940nm infrared LEDs, night vision and built-in security encryption using 128-bit AES with TLS/SSL secure connection.
The facial recognition technology is used to identify, categorize and teach Cam IQ to differentiate between familiar faces and strangers. Alerts are sent to a homeowner and refer people by name if you identify them with the Familiar Face segment in the Nest app.
Audio alerts also are sent to a smartphone where the camera can't see such as a person talking or a dog barking, alerting to a stranger lurking outside or if a dog might be driving neighbors crazy by barking all day in the backyard.
Cam IQ is available for pre-order now priced at $299 for one camera or $498 for a two-pack.