Gallium nitride on silicon (GaN-on-Si) light-emitting diode (LED) manufacturer Plessey Semiconductors has entered into an exclusive licensing agreement with PhytoLux that will carry its lighting products into the horticultural market.
Under terms of the deal, PhytoLux will become a brand under Plessey that will include lighting products for plant growth solutions. Plessey will take on the technical, operational and commercial activities of PhytoLux, and Steve Edwards, the founder of PhytoLux, will now serve as the head of the LED lighting solutions division of Plessey.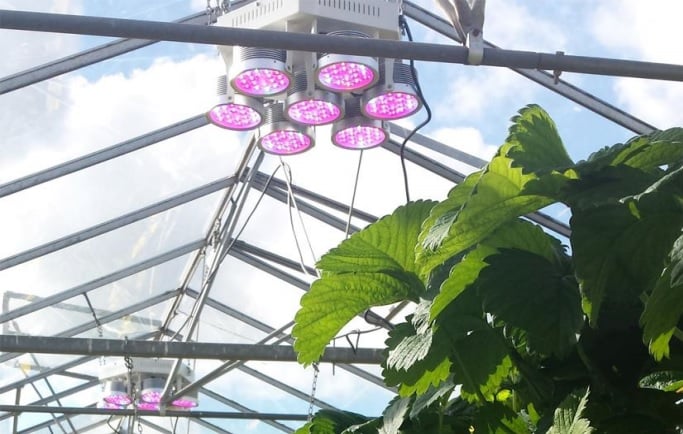 A Colchester, England, strawberry grower uses Plessey's PhytoLux Attis-7 LED horticultural lights to extend seasonal growth. Source: PhytoLuxAccording to Plessey, the market for horticultural lighting products is a potentially lucrative market and one that is still in its infancy. The company says the market is much less competitive than the markets of both packaged LEDs and LED-based general lighting.
"The horticultural market is a key growth area for solid-state lighting and is without a significant dominant player," says Michael LeGoff, CEO of Plessey. "The next generation of Plessey LEDs with integrated electronics and optics will further add to the advantages of the PhytoLux range of products."
LeGoff adds Plessey's GaN-on-Si MAGIC technology for power LED applications is a good fit for directed lighting horticultural applications because the technology features a tight wavelength control. Terms of the deal were not disclosed.
To contact the author of this article, email [email protected]